Colon Perforation Reported Among Benicar Side Effects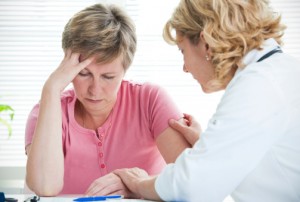 Researchers have known about the celiac disease-mimicking Benicar side effects for some time now but a new report highlights an extreme case. Earlier this year, the medical journal Gastrointestinal Medicine reported a case study of a 52-year-old woman suffering from sprue-like enteropathy – a severe gastrointestinal problem that often includes chronic diarrhea – related to use of Benicar.
What makes the case study notable is that the researchers, from Conemaugh Memorial Medical Center in Johnstown, Pennsylvania, believe that it is the first patient to present with colon perforation possibly caused by the severity of the enteropathy.
Benicar side effects mimic gluten intolerance
Benicar, the trade name for the popular hypertension drug olmesartan, was approved by the U.S. Food and Drug Administration (FDA) in 2002. It was not until nearly a decade later that doctors linked its use to severe gastrointestinal symptoms. Many Benicar patients have been misdiagnosed as suffering from celiac disease, which is experts currently believe to be an autoimmune response to the wheat protein gluten. In most celiac patients, gastrointestinal symptoms improve when they adopt a gluten-free diet.
From 2008-2011, a doctor at the Mayo Clinic treated patients from all across the nation with especially severe celiac disease symptoms. A number of the patients had symptoms so severe that they needed to be hospitalized. However, nearly two dozen of the doctor's patients did not improve after removing gluten from their diets. He noticed that the patients were taking Benicar to control high blood pressure. Since the initial link was made, doctors have had an easier time spotting sprue like enteropathy in Benicar users.
Colon perforation linked to Benicar
In many cases, doctors have noticed that gastrointestinal symptoms will improve after the patient stops taking Benicar. The celiac-like symptoms related to Benicar often cause drastic weight loss and lead to hospitalization. But until the recent case out of Pennsylvania, there had not been reported cases of Benicar use leading to colon perforation.
In the case of colon perforation, a hole develops through the wall of the colon. The symptoms include severe pain, chills, fever, nausea, and vomiting. A colon perforation is a medical emergency usually requiring surgery to repair the damage. As with surgery in general, there is a risk of infection both at the perforation site and throughout the body.
Patients file lawsuits against Benicar manufacturer
In February 2014, a Texas man became the first plaintiff to file a lawsuit against manufacturer Daiichi Sankyo over injuries allegedly caused by celiac-like Benicar side effects. Since then, several more Benicar lawsuits have been filed. Because the celiac-like side effects have, in some cases, taken years to appear, the link to Benicar can be delayed. For this reason, the number of cases is expected to rise as injured patients discover the link to the drug.
In July 2013, the FDA formally took note of the gastrointestinal side effects of Benicar; the agency issued a warning that the drug can cause sprue-like enteropathy and required a label change saying so.