FDA Expected to Tighten Restrictions on Testosterone Therapy Drugs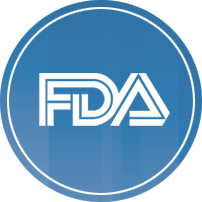 The safety of testosterone therapy has come under increasing scrutiny as a growing body of studies has associated these products with an increased risk of life-threatening cardiovascular events.
Now, the FDA is getting involved. On September 17, 2014, an expert panel for the FDA voiced its concern about testosterone therapy side effects when it voted to establish tighter restrictions on this burgeoning sector of the pharmaceuticals industry.
The FDA is not required to implement the recommendations of the expert panel. However, the agency has more often than not done so in the past. If these recommendations are approved by the FDA, it would mean that manufacturers of testosterone therapy products would be required to adhere to much stricter labeling requirements, tame the aggressive nature of their marketing campaigns, and subject their products to clinical studies to evaluate safety. Additionally, limiting insurance coverage for these drugs might serve as a deterrent to men who do not need them for medical reasons.
Studies question testosterone drug safety
While researching the safety of testosterone drugs prior to this landslide vote, the panel evaluated a number of clinical studies. While some clinical studies have not shown an increased risk of cardiovascular events, others determined that these products could indeed increase the risk of permanently debilitating or fatal heart attacks and strokes.
The panelists were also reportedly alarmed to discover that testosterone therapy drugs have been prescribed in an inappropriate manner on an alarming scale. In fact, one estimate suggests that one-fifth to a quarter of all men who have used testosterone therapy products never actually had their testosterone levels tested. It is presumed that these men were prescribed the drugs on the basis of their self-reported symptoms, which generally include reduced libido, fatigue, and loss of muscle mass – all of which can be attributed to the natural aging process or to other underlying problems.
The panelists also discovered that only a small percentage of patients who took the drugs did so under the supervision of a specialist, such as a urologist or endocrinologist. A full 60 percent of prescriptions for testosterone replacement products were written by primary care physicians, who may not necessarily have extensive knowledge of this specific area of medicine.
New oral testosterone drug not approved by FDA
It is possible that this groundbreaking vote by the panel is already having some effect. Just one day after the vote, an FDA advisory committee voted against the approval of a new, proposed testosterone drug, known as oral testosterone undecanoate (TU), which consists of gel capsules. The majority of testosterone therapy products involve transdermal application, such as by patch or gel applied to the skin, as well as injections and implantable pellets.
While some members of the advisory committee acknowledged a need for an oral form of testosterone therapy drug, the committee voted 18 to 3 that the benefit/risk profile was inadequate. This vote could be one more step toward requiring manufacturers to prove the safety of testosterone drugs before they enter the stream of commerce.
A steady increase in the number of testosterone therapy lawsuits has closely followed on the heels of growing public awareness about heart attack and stroke risks.