Effexor Lawsuits to be Directly Filed Into MDL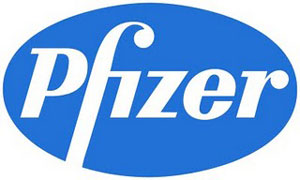 Recently, a federal judge issued a ruling allowing new Effexor birth defect lawsuits to be directly filed into the multidistrict litigation (MDL). The MDL, which consolidates lawsuits of a similar nature for the purpose of improving efficiency, was formed in 2013 after nine product liability lawsuits were filed against Effexor's manufacturers, Pfizer and Wyeth Pharmaceuticals, Inc.
The MDL is proceeding under the direction of U.S. District Court Judge Cynthia M. Rufe in the Eastern District of Pennsylvania. Judge Rufe was found particularly well suited to handle Effexor claims since she is already overseeing claims in another MDL that involve similar allegations with regard to a different medication, Zoloft.
Effexor birth defect lawsuits consolidated
Since the MDL was formed, dozens of additional Effexor lawsuits have joined the proceedings. To date, at least 68 families have filed complaints against the defendants. Some experts believe that at least several hundred complaints will eventually join the MDL, demanding compensatory damages from Pfizer and Wyeth.
In a case management order issued in September 2014, Judge Rufe ordered that plaintiffs from across the country may directly file their lawsuits into the MDL, provided that they meet several conditions. For example, the complaint must be a single plaintiff complaint. This type of complaint is one that is brought by an individual plaintiff, by a plaintiff and family member plaintiffs, or by the representatives of the estate of a deceased plaintiff. Any other multi-plaintiff complaints must first gain court approval before being joined to the MDL.
Second, every complaint that is directly filed in the MDL must follow the Federal Rules of Civil Procedure. Each complaint must also include specific allegations that identify the defendants, identify the specific product involved in the complaint, identify the date of birth of the decedent or minor plaintiff, and identify the date of death of the decedent, if the complaint is a wrongful death lawsuit.
Plaintiffs share similar claims
Plaintiffs who have already filed Effexor birth defect lawsuits share allegations and statements of fact that are similar in nature. All of these lawsuits were filed with regard to the drug Effexor, an antidepressant. Effexor is a selective serotonin and norepinephrine reuptake inhibitor (SSNRI) that works by affecting levels of neurotransmitters in the brain. In addition to being prescribed for depression, patients have taken it for the treatment of anxiety disorders and panic disorders.
Effexor appears to have a risk of similar side effects as a comparable antidepressant, Zoloft, a selective serotonin reuptake inhibitor (SSRI). Specifically, Effexor has been associated with the increased risk of birth defects when it is used by women who are pregnant. Plaintiffs allege that the drug has caused their children to be born with heart defects, malformations, and other serious birth defects. Furthermore, the plaintiffs allege that Pfizer and Wyeth Pharmaceuticals did not adequately warn them of these serious risks, despite the defendants allegedly being aware of these risks thanks to the results of clinical trials of Effexor.