Judge Expands Search For First Stryker Rejuvenate Hip Trial Cases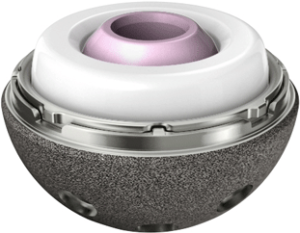 U.S. District Judge Donovan Frank of Minnesota has expanded the search for the first Stryker Rejuvenate hip lawsuits to be heard in court. There are currently more than 4,000 product liability lawsuits pending nationwide, with nearly half the cases consolidated as part of a multidistrict litigation to reduce duplicative discovery and avoid conflicting rulings from disparate judges.
In a September 19th order, Judge Frank expanded the search for early bellwether trials from 500 to over 750 cases filed through July 1st 2014. These selections are due on October 17th, prior to the next status conference on November 6th. The actual trial dates are planned for next summer.
Stryker Rejuvenate recall
Many of the Stryker hip replacement lawsuits were filed a few months after the product was removed from the market in July 2012. The company did not indicate the exact reason or failure rate in their press release announcing the Stryker hip recall, but General Manager Stuart Simpson said they agreed to "take this voluntary action" due to the "potential risks associated with fretting and corrosion at the modular neck junction."
The modular neck-stem design was supposed to allow surgeons the ability to customize femoral length to the individual and provide better range of motion than traditional hip implants, but the chromium-cobalt neck rubbing on the titanium femoral stem caused metal debris to leak into the patients' bodies, say the claims.
Patients said they were promised the modular femoral components would last for decades, but the Stryker Rejuvenate lawsuits cited failures in less than two years, which required patients to undergo expensive, risky hip revision surgeries. Furthermore, metallic dust debris from the implants got into the bloodstream, causing pain and damage to muscles, nerves, and bone.
An estimated 20,000 units were sold in the U.S., so many more claims are expected in the years to come.
Benefit of bellwether cases
With MDL, early cases are selected to help the parties determine strengths and weaknesses that are likely to be consistent throughout the litigation. Sometimes settlement talks begin following bellwether trials resulting in plaintiff victories. Other times, the defendant may come out of the trials feeling emboldened and petition to have the cases thrown out or fight them one by one.
A similar group of bellwether cases for DePuy Orthopedics' metal-on-metal ASR XL hip implants led to an uncapped settlement exceeding $4 billion. Though they won the first bellwether case, the second trial resulted in an $8.3 million verdict in favor of the plaintiff. Individual plaintiffs involved in settlement talks can expect to recover about $300,000 each.
Other Stryker Rejuvenate hip lawsuits
In addition to the 1,704 pending cases in MDL 2441, there are another 2,000 lawsuits pending in New Jersey state court, where Stryker's manufacturing firm is located. In December 2013, The Record reported that four of these lawsuits have been settled out of court for undisclosed sums.
Stryker has reportedly agreed to reimburse patients for medical expenses, including the cost of revision surgeries, but most Stryker hip lawyers representing injured plaintiffs are pushing for additional reimbursement to cover lost wages, pain and suffering, and even punitive damages.