Hiring a Stryker Hip Lawyer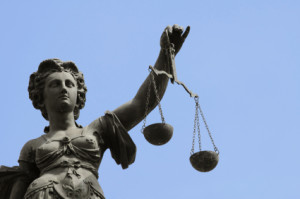 Stryker manufactures a number of orthopedic devices, including hip implants like the Rejuvenate and AGB II systems. These hip replacement devices were widely used in the U.S. and around the globe, until reports of serious complications associated with these hip systems began to surface and injured patients began seeking help from a Stryker hip lawyer.
The Rejuvenate and AGB II have been linked to a variety of severe side effects, including metal contamination, high rates of dislocation and the need for early revision surgery in some patients. In July 2012, Stryker issued a voluntary product recall of both the Rejuvenate and AGB II modular-neck systems, citing risks of fretting and corrosion that could affect tissue surrounding the joint and cause persistent pain and reduced mobility in the hip joint.
Some patients suffering ongoing complications faced early revision surgery, which is commonly accompanied by additional medical expenses, lost wages and a lengthy recovery process.
Originally, the Stryker hip systems were touted as a unique design that allowed for customization to the precise size and shape of the individual patient. Although these systems included a ceramic cup and metal socket, the metal stems that created the modular neck could fret against one another, releasing metal particles into surrounding tissue and the bloodstream. Within a few short years after these systems had been introduced to the market, the FDA received numerous adverse event reports concerning the two systems.
How a Stryker hip lawyer can help
The complexities of product liability litigation can be difficult to navigate successfully without the experience and knowledge of an experienced Stryker hip lawyer. The right lawyer offers the following advantages when filing your Stryker hip replacement lawsuit.
A Stryker hip attorney can:
Build a compelling case – Experienced attorneys handle all pre-trial preparations, such as collecting evidence and deposing expert witnesses. Your legal team will also collect medical histories, studies involving Stryker hip devices and other facts to help you build a successful case.
Face off with big pharma – Pharmaceutical companies like Stryker have plenty of resources including a first-class legal team to defend them in court. It is important to find a qualified Stryker lawyer who knows how to take on big pharma, while representing your rights throughout the process.
Negotiate potential settlements – When multiple lawsuits are filed with similar allegations against a single defendant, pre-trial settlement negotiations are a possibility. If the defendant reaches out with a possible settlement, it is important to have an experienced legal team on your side to ensure you receive the best possible settlement. If the settlement is not acceptable, your lawyer will be prepared to turn down an offer and proceed with trial.
Represent you in court – If a trial becomes imminent, your Stryker attorney will be ready to represent your interests before a judge and jury. Your legal team will effectively present your injuries in court, and link those injuries directly to the defective hip implant system.
Choosing your Stryker lawyer
When searching for a lawyer to represent you in your Stryker hip lawsuit, it is important to look for the following:
Experience – When choosing a lawyer, experience in medical product liability litigation is imperative to a successful case. Look for a legal team that has a proven track record in lawsuits against big pharma and experience working with allegations similar to your own.
References – Don't be fooled by a slick marketing campaign put out by a local firm. Instead, ask the legal team you are interested in for references of former clients so you can find out firsthand how hard these professionals will work for you. Research their track record in cases involving big pharma so you know the team you choose has the knowledge and experience necessary to represent you best.
Communication – The legal process can be a stressful one, but having a legal team that communicates with you regularly can eliminate much of that stress and strain. Choose a legal professional with whom you are comfortable discussing sensitive medical information and is responsive to your questions and concerns.
Competence – There is no substitute for competence, whether it is in building your case before trial, negotiating settlements or representing you in front of a jury. In addition, many Stryker lawsuits are now coordinated into multidistrict and multicounty litigation, so you want a legal team that is comfortable working with a large number of lawyers in mass proceedings.
Fees – Competent, experienced lawyers offer their services on a contingency basis, meaning they don't receive their fee unless you win your case or arrive at a settlement. At a time when finances could be strained due to medical bills and lost wages, the contingency basis takes additional strain out of the legal process.
Stryker hip litigation
Lawsuits involving AGB II and Rejuvenate hip systems have been combined into coordinated litigation on both the state and federal level. Multicounty litigation has been coordinated in New Jersey Supreme Court, which is being overseen by Judge Brian R. Martinotti for Bergen County. As of June 2014, more than 1,600 cases are currently pending and 17 have been resolved through mediation.
At the federal level Stryker AGB II and Rejuvenate hip lawsuits have been assigned to multidistrict litigation in the District of Minnesota. The MDL was established in June 2013 for the purpose of streamlining early trial proceedings, preventing duplicate discovery and avoiding conflicting rulings in different courts. That coordination is overseen by Judge Donovan W. Frank and currently contains more than 2,300 cases.
Early trials, known as bellwether trials, are slated to begin in the federal MDL in early 2015. Bellwether cases, which are chosen by representatives of both plaintiffs and defendants, are taken to trial to gauge how juries might respond to evidence and testimony. They may also serve as a catalyst to settlement negotiations between plaintiffs and defendants, depending on how early trials are decided. If settlements are not reached, the rest of the lawsuits will be remanded back to the courts where they were originally filed for trial dates.