Billion-Dollar Settlement for Stryker Hip Implant Plaintiffs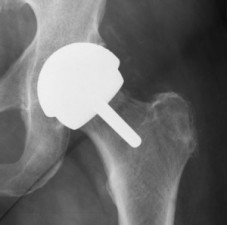 Stryker Corporation has agreed to pay a minimum of $1.43 billion to thousands of plaintiffs who had filed lawsuits against the medical device maker. The Stryker hip recall settlement comes on the heels of settlement announcements made by other medical device manufacturers. It is typical for a defendant to allow the first few cases, known as bellwether cases, to go to trial before agreeing to a settlement deal. However, this settlement deal was reached prior to any trials.
A product liability law professor, Carl Tobias, noted in an interview with Bloomberg, "It's odd that they would not try any cases and then settle so early in the litigation process. Sounds like they might have been afraid of facing even bigger liability if they didn't settle them now."
Settlement involves Rejuvenate and ABG II implants
It is possible that the substantial settlement deals reached by other device manufacturers may have encouraged Stryker to settle their hip replacement lawsuits prior to the start of the bellwether trials. In 2013, Johnson & Johnson agreed to shell out at least $2.5 billion to resolve lawsuits filed with regard to the defendants' ASR metal-on-metal hip implant. It is also thought that Johnson & Johnson is considering an additional settlement deal that might pay $250 million to about 1,000 plaintiffs.
This recent Stryker hip settlement will resolve cases pending in both state and federal court systems with plaintiffs from 39 different states. All of the plaintiffs received the Rejuvenate or ABG II implants, which were linked to serious health problems. The defendants recalled the hip implants in 2012 as adverse event reports began piling up.
Under the terms of the Stryker Rejuvenate settlement deal, each plaintiff who required surgical removal of a defective hip implant would receive a base amount of $300,000. This means that some plaintiffs could possibly expect a larger check, depending on the specific circumstances of their cases. To be eligible for a payout, the plaintiffs must demonstrate proof of removal of the device before November 3.
Stryker Corp. has noted that it expects to complete the bulk of the payments by the end of 2015. According to a Stryker spokesperson, the settlement deal represents the "low end of the range of probable loss to resolve these matters."
Plaintiffs alleged severe complications
The announcement of the Stryker hip recall settlement will likely come as welcome news to many plaintiffs, who have alleged a range of serious medical problems as a result of the recalled devices. The Rejuvenate and ABG II implants were linked to a higher risk of corrosion after implantation, causing significant pain and swelling around the affected joint, among other health problems.
The corroded hip implants were also linked to a risk of metallosis, or heavy metal toxicity, as metallic debris from the implants could enter the patients' bloodstream. Stryker hip lawyers representing Rejuvenate plaintiffs claim that the devices were unreasonably dangerous, and defective in design and manufacture, and that the defendants did not issue adequate warnings to patients about the serious health risks of the implants.