Cardiac Surgeon Petitions for Power Morcellator Ban Due to Cancer Risks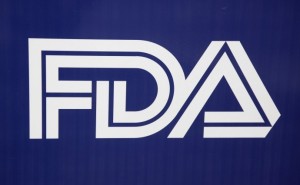 In a series of open letters to the FDA, cardiac surgeon Hooman Noorchashm blatantly asks why health regulators have yet to enforce a mandatory power morcellator recall, in light of overwhelming evidence that the devices can spread undetected cancer. The Brigham and Women's Hospital surgeon, and his wife, Dr. Amy Reed, have first-hand experience with morcellator cancer dangers, after Amy was diagnosed with advanced leiomyosarcoma shortly after having a laparoscopic hysterectomy.
Since being diagnosed with the potentially fatal form of uterine cancer, Dr. Reed and her spouse have initiated a petition that demands an outright ban on the use of electric morcellators in gynecological procedures. The appeal has not gone unheard, and as of late November has garnered over 85,000 supporters who are beginning to understand the true nature of hysterectomy morcellation risks.
Letters cite systemic lapse in medical ethics
The FDA's Center for Devices and Radiological Health (CDRH), rather than banning power morcellators in the United States, has decided to establish a patient registry of outcomes to further evaluate hazards with the device. Dr. Noorchashm openly condemns these actions, citing the FDA's own advisory on power morcellator cancer risks issued on April 17, 2014.
In an open letter submitted to Dr. Margaret Hamburg, Commissioner of the FDA, Dr. Noorchashm reminds agency regulators that the so-called morcellator "controversy" stirred up by the gynecological community is, in reality, based on pure facts showing avoidable mortality risks. He further reminds FDA officials of their grave responsibility to protect the general population from avoidable health hazards that can result in injury or death.
A second open letter sent to Commissioner Hamburg states that there is no clinical or ethical manner to prove the safety of power morcellators.
"By not banning power morcellators from the US marketplace with immediacy, you have made your office party to a very grave injustice and a major systemc lapse in medical ethics by gynecological in the United States and abroad," states the letter. "This industry resistance to ensuring patient safety is why you must use your regulatory power to guarantee that no other women and families are harmed using FDA authorized power morcellators."
Dr. Noorchashm also mention's Ethicon's recent withdrawal of Gynecare morcellators from the market, ostensibly because the company was aware of but downplayed mortality risk. The cardiac surgeon also cites the "significant deficit" in the 510(k) system, which has unnecessarily claimed the lives of dozens of women.
Noorchashm concludes his open letter, dated October 28, 2014, by naming seven women who have recently died from cancer upstaging after undergoing power morcellation.
Recent litigation involving power morcellator cancer
Prior to issuing their safety announcement that discourages morcellator-assisted myomectomies and hysterectomies, the FDA concluded that the risk of spreading unsuspected uterine cancer with the procedure is 1 in 352.
Given the relative challenges of diagnosing in situ or Stage I uterine cancer before a laparoscopic fibroid removal or hysterectomy, thousands of women may be placing themselves in harm's way if their surgeon employs a power morcellator to break down tissue fragments – which is exactly what happened with Dr. Amy Reed.
Allegations leveled in recent morcellator cancer lawsuits state that women were not adequately warned about these risks, and that manufacturers had a duty to ensure the devices were safe for their intended purposes. Complaints have just starting being filed, some by women who are still battling for their lives, and others by the surviving spouses of those who succumbed to leiomyosarcoma.