Injured Plaintiffs Win Historic Boston Scientific Mesh Verdict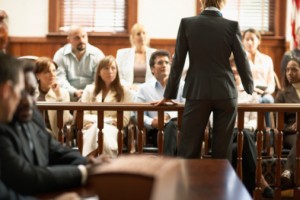 Following an intense eight-day bellwether trial in Miami federal district court, a jury concluded that transvaginal mesh manufacturer Boston Scientific was liable to four women who experienced debilitating and painful side effects following implantation of the device. Bellwether trials are often used in complex or potentially costly litigation as a way to gauge the likely outcome should the cases proceed to an actual trial.
According to the jury's transvaginal mesh verdict – which topped $26 million – Boston Scientific is facing a serious risk of liability in the 24,000 transvaginal mesh cases currently pending in state and federal courts.
Transvaginal mesh lawsuits
Thousands of transvaginal mesh lawsuits have been filed against Boston Scientific alleging a number of difficult and painful side effects. Many women have turned to the transvaginal mesh product to alleviate the symptoms of pelvic organ prolapse – which can occur due to age or as a result of childbirth.
According to allegations, Boston Scientific transvaginal mesh can cause any of the following side effects:
Perforation of the uterine wall
Infection or sepsis
Infertility
Displacement in abdominal cavity
Damage to reproductive organs
Pelvic pain
Vaginal bleeding
Plaintiffs assert that Boston Scientific knew or should have known about the problems with the transvaginal mesh product and failed to warn its patients. The Boston Scientific mesh verdict confirmed plaintiff's contentions by awarding approximately $6.5 million per plaintiff in compensatory damages. The verdicts did not include punitive damages – which are often awarded in product liability claims as a punishment measure against intentional misconduct or gross negligence.
Boston Scientific mesh verdict signifies trouble for defendant
Bellwether trials may not result in an actual assignment of liability, but the results of these procedural milestones can significantly drive up the cost to settle each individual claim. When it comes to negotiating a civil settlement, plaintiffs with strong cases are in a much better position to leverage a higher payout as opposed to plaintiffs with weaker facts. Transvaginal mesh plaintiffs with knowledge of success in the bellwether round may be able to obtain greater compensation for their injuries as defendants will be eager to avoid the unpredictability of a district court jury.
Status of transvaginal mesh litigation
Women across the United States have commenced lawsuits against Boston Scientific and other transvaginal mesh manufacturers, including Johnson & Johnson's Ethicon, Inc. and C.R. Bard. Many of these lawsuits have been consolidated into multidistrict litigation (MDL) in order to streamline the procedural aspects of the cases. For example, routine proceedings and hearings only occur once within MDL as opposed to thousands of times for each individual case. Complaints are also being tried in state courts too, with mixed results.
Manufacturer C.R. Bard recently negotiated a $21 million mesh settlement, which may resolve claims filed by more than 500 plaintiffs.