Makers of Surgical Mesh, Tranvaginal Mesh & Bladder Slings
Since the FDA began approving transvaginal mesh and surgical mesh implants in the late '90s, a number of big pharmaceutical companies have developed their own versions of the devices. Used to treat pelvic organ prolapse (POP) and stress urinary incontinence (SUI), these devices have been marketed nationwide as a safe, long-term solution. Up to half a million surgeries are performed each year, with doctors implanting nearly 100 different products made by numerous surgical mesh manufacturers.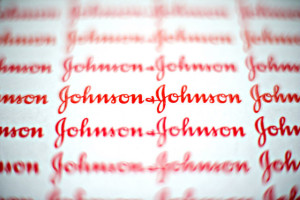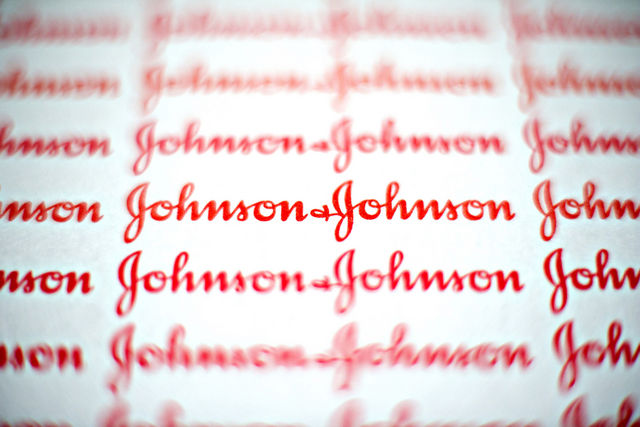 This wide availability is thanks in part to the FDA's classification of vaginal and surgical mesh products, which placed them under Class II risk guidelines, giving surgical mesh manufacturers a quicker path to market for their products. A number of the big brands have been on the receiving end of criticism from consumers and the medical community, with transvaginal mesh lawsuits being filed across the United States. Household names like Johnson & Johnson are facing allegations of transvaginal mesh complications from thousands of women.
Plaintiffs allege not only that the devices were defective and caused injury, including perforation of the uterus and extrusion into the vaginal canal, but that the device makers were aware of the dangers and intentionally withheld them in the interests of profit over consumer safety.
There are two main types of product cited in the litigation:
Surgical mesh implants, used to help support prolapsed organs that have dropped through the vaginal wall.
Sling products, used specifically to treat SUI, a common condition in women who have had children.
Six major surgical mesh manufacturers face litigation:
Johnson & Johnson: Marketed as surgical solutions for POP and SUI, Johnson & Johnson's mesh and sling products include Ethicon TVT, Gynecare Gynemesh, Gynecare Prolene Mesh, Gynecare Prolift Mesh, Gynecare TVT sling, and Prolene Polypropylene Mesh. Hundreds of women have filed suit because of these products, prompting the consolidation of cases into a multidistrict litigation (MDL 2327) in U.S. District Court of the Southern District of West Virginia. Among the charges leveled at Johnson & Johnson is the claim that they marketed their Gynecare Prolift device for three years without FDA approval.
American Medical Systems: Produced by Endo Health Solutions, the AMS range includes the Elevate Anterior & Apical Prolapse Repair System, Apogee Vaginal Vault Prolapse Repair System, and the MiniArc Precise Single-Incision Sling. AMS mesh lawsuits are centralized in MDL 2325.
C.R. Bard, Inc.: The consolidation of claims against of claims against Bard (MDL 2187) over the Avaulta mesh and other products was created in 2010.
Boston Scientific: Boston Scientific have faced numerous allegations regarding their mesh products, which include the Advantage Transvaginal Mid-Urethral Sling, Polyform Synthetic Mesh, Pinnacle Posterior Pelvic-floor Repair Kit, Obtryx Transobturator, and Uphold Vaginal Support System. Cases have been consolidated into MDL 2326.
Coloplast Corp.: Lawsuits consolidated into MDL 2387 involve the following mesh products: Novasilk Synthetic Flat Mesh, Restorelle Smartmesh, Exair Mesh, Aris Transobturator (TOT) Sling, Minitape Sling, Omnisure Sling, Supris Suprapubic Sling, and T-Sling with Centrasorb.
Caldera Medical: Manufactures the Ascend Anterior and Ascend Posterior products, which have been the subject of litigation.
Cook Medical: In July 2013 MDL 2440 was established for lawsuits linking injuries with the following implants: Surgisis Biodesign Tension-Free Urethral Sling, Surgisis Biodesign Anterior Pelvic Floor Graft, Surgisis Biodesign Posterior Pelvic Floor Graft, Cook Urological Stratasis Urethral Sling or Stratasis Tension Free Urethral Sling.
Experts call for recall of mesh products
With thousands of claims of surgical mesh problems still being reviewed by the FDA, a number of consumer watchdogs and law experts are calling for the faulty devices to be recalled from the market. Some are asking for legislation to ban the future development of all such products, citing severe complications suffered by women after surgery, including device erosion, bleeding, infection, and the need for further corrective surgeries.
FDA warned of surgical mesh problems
In June 2011, the FDA went as far as issuing a public safety announcement, warning doctors and consumers that vaginal mesh complications were "not rare," and that there is little evidence to support the supposed benefits of the devices. The FDA received 2,684 reports of surgical mesh problems between 2009 and 2010.
In 2008, the FDA had already issued a public health notification, advising consumers of more than a thousand complaints related to the devices. The FDA stated that vaginal mesh devices do not "improve symptomatic results or quality of life over traditional non mesh repair."
Vaginal mesh lawsuit actions now pending claim damages including emotional distress, lost wages, medical costs, loss of consortium, and reduced quality of life.
Jury damages already awarded to two women
There are an estimated 30,000 vaginal mesh lawsuits currently filed, and several have resulted in jury verdicts for the plaintiffs. In Atlantic City, plaintiff Linda Gross was awarded a total of $11.1 million in her case against Johnson & Johnson over the Gynecare Prolift device. She received the mesh to treat POP, but began suffering pain shortly after. It was discovered that the implant had eroded her organ walls, and she had to endure 18 revision operations.
Gross sought compensation for lost earnings and past and future medical expenses. Her legal team presented evidence that Johnson & Johnson knew the risks of vaginal mesh complications associated with the device.
Her attorney described the device as "unreasonably dangerous." The jury agreed, awarding Gross $3.35 million in compensatory damages, and $7.76 million in punitive damages. Johnson & Johnson continues to describe the Prolift mesh as "safe and effective."
In August 2012, C.R. Bard was successfully sued by a California woman in state court, who was awarded $5.5 million in damages.
The six vaginal mesh MDLs are located in District Court in West Virginia. The first "bellwether" case to go to trial, in August 2013, was over Bard's Avaulta mesh implant. The jury awarded the plaintiff $2 million in damages. Since that time, Bard has settled at least two more cases for undisclosed sums before trials could commence. The bellwether trials are intended to provide insight into juries' likely response to claims made against the defendants.
Recent reports have indicated that up to five of the defendant companies involved in the MDLs may be negotiating across-the-board settlements with plaintiffs. The timetable for resolution of these negotiations is unknown, as 50,000 lawsuits or more are expected to be filed eventually. None of the surgical mesh manufacturers involved in litigation has voluntarily recalled any of the devices at the centre of the allegations.