HCA Hospital Chain Enacts Power Morcellation Ban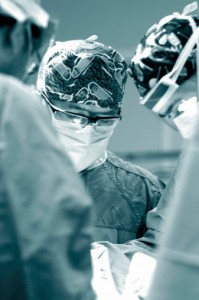 On November 25, Bloomberg News reported that HCA Holdings, which is one of the country's largest hospital networks with 280 hospitals and clinics both here and England, will halt the use of power morcellators in hysterectomy or fibroid tumor removals.
The power morcellation ban came on the heels of an updated safety communication posted by the U.S. Food and Drug Administration (FDA), in which health regulators warned that the device can spread undetected uterine cancer. The FDA cautioned that electric morcellators should not be utilized in female patients who are entering menopause or are post-menopausal, as well as those who can safely have tissue removal through a regular incision or the vagina.
Jeff Prescott, a spokesperson for the Nashville-based HCA Holdings, said that that the surgical tool will no longer be used in any of its facilities.
Power morcellation ban affects U.S. hospitals
The agency's safety communication on morcellation and uterine cancer risks was based on scientific data that shows use of the laparoscopic tools contributes to the spread of undiagnosed uterine leiomyosarcoma – an aggressive cancer that is estimated to exist undetected in one out of every 498 patients. Health officials further estimate that roughly one in every 352 women who undergo fibroid tumor removal or laparoscopic hysterectomy may have undiagnosed uterine cancer.
The power morcellator is inserted through a key-hole incision, where its spinning blades morcellate, or cut up, tissue for easy removal. This process, studies and reports have shown, can unwittingly spread cancerous cells that turn malignant, greatly reducing the lifespan of the patient.
The FDA initially published its power morcellator warning in April of this year, but released a second safety alert on November 24 that carries stronger language. Morcellator manufacturers will now be required to display two boxed warning in their labeling, which cautions against the use of the instrument in most myomectomy and hysterectomy patients. The boxed product warning also recommends that doctors share information about possible cancer risks with their patients prior to surgery.
FDA strengthens power morcellator warning
"The FDA's primary concern is the safety and well-being of patients, and taking these steps will help the agency's safety recommendations to be implemented as quickly as possible," stated Dr. William Maisel of the FDA Center for Devices and Radiological Health. "The FDA strongly encourages doctors to inform their patients of the risk of spreading unsuspected cancer from the use of these devices in fibroid surgery and discuss the benefits and risks associated with all treatment options," Maisel added.
It remains to be seen if other major hospital chains will ban power morcellators outright following this most recent FDA advisory. A spokesman for Tenet Healthcare Corp.– the third biggest hospital network that is publicly traded – will still allow doctors to use the instruments in patients who are younger than 40. However, this policy may be updated in light of the FDA's most recent actions.
The FDA has yet to pull morcellators off the market or issue a global recall, though Johnson & Johnson recently issued its own morcellator recall on a voluntary basis.
"Our hearts go out to the women who have suffered with metastatic cancer following these procedures, as well as their families and loved ones," said the FDA's Dr. William Maisel during a recent news conference. "We have certainly heard their voices and think of them every day in the work that we're doing."