Illinois Mirena IUD Lawsuit Added to MDL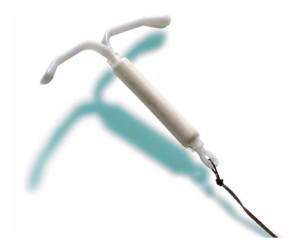 A Mirena IUD lawsuit filed in the Southern District of Illinois was recently added to the Mirena multi-district litigation (MDL) pending in the United States District Court for the Southern District of New York.
The case joins more than 1,000 lawsuits pending against Bayer Healthcare Pharmaceuticals over undisclosed risks of Mirena migration.
IL Mirena IUD lawsuit allegations
The most recent complaint, filed by Tierra Hampton of Cleveland, Ohio, sets forth claims of defective manufacturing, design defect, negligence, failure to warn, strict liability, breach of implied warranty, breach of express warranty, fraudulent misrepresentation, fraud by concealment, and a request for punitive damages. Hampton filed her complaint in Illinois federal court based on diversity jurisdiction but on a joint motion by the parties, the case was transferred to the New York Mirena MDL.
Hampton, now 28 years old, was implanted with the Mirena IUD in 2012. According to her complaint, the insertion was proper and uncomplicated and a 6-week checkup showed the device was still properly placed. Six months later, she suffered from severe cramping. Follow-up medical visits showed that she was suffering from a retained IUD.
About Mirena risks
The Mirena IUD is a plastic t-shaped device that that slowly releases progestin. It is vaginally placed in the uterus by a doctor; once the device is inserted, strings hanging from the IUD should remain hanging outside the body. When it operates as intended, the IUD is supposed to suppress ovulation and to change the lining of the uterus to make it more difficult for sperm to travel to the egg for fertilization.
As more women shied away from a daily dose birth control pill, Mirena gained popularity based on its claimed benefits, such as:
Effective no-fuss birth control that does not require a daily reminder
Long-lasting effects, for up to five years
Lighter periods after the first few months of use
Decrease in pain related to endometriosis
No estrogen-related side effects, which are common with many other birth control options
The Mirena IUD comes with a list of disclosed potential side effects such as pain, bleeding, cramping, headaches, and nausea.
But a number of Mirena users have also experienced undisclosed complications including:
Pelvic Inflammatory Disease
Infections
Status of Mirena litigation
The Mirena MDL court in New York issued an order earlier this year setting a trial schedule; the initial round of trials is set to begin in March 2016. Experts and potential parties will be watching those first trials for some indication of how strong each party's positions are. In addition to the federal MDL, there are nearly 1,300 Mirena IUD lawsuits now pending in a consolidated proceeding in New Jersey's Bergen County Superior Court.
Hampton, like the other Mirena plaintiffs, alleges that Bayer knew or should have known about the risks of Mirena side effects but failed to warn consumers and physicians. Supporting their claims is a December 2009 warning letter that the FDA issued to Bayer stating the FDA's findings that Bayer misled the public when advertising the risks versus benefits of Mirena.
With uterine perforation, the IUD device can burrow into the uterine wall, at times even travelling through it to puncture other organs and cause pain, scarring, and intestinal blockages.