Jury Finds Takeda Intentionally Destroyed Actos Files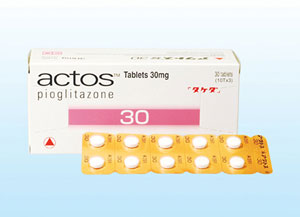 A lawsuit that alleges the drug Actos causes bladder cancer has resulted in a bittersweet verdict for the plaintiff, Richard Myers, a retired bakery worker. Although the jury concluded that Takeda Pharmaceuticals must pay $155,000 for destroying documents crucial to numerous lawsuits, Myers could have been awarded a much more substantial sum had he had access to the documents that may have proven the link between the drug and bladder cancer.
On November 17, 2014, jurors in a state court in Martinsburg, West Virginia deliberated for approximately three hours before returning with the verdict. They concluded that the missing documents contained evidence regarding the development and marketing of Actos, along with its link to cancer. A spokesman for the beleaguered pharmaceutical company said that Takeda was considering its options, which may include an appeal.
Actos bladder cancer lawsuit
Actos is a medication prescribed for the treatment of diabetes. It is intended to manage blood sugar levels, with the help of diet and exercise. Although the drug should have helped many individuals with diabetes reduce their risk of complications related to the disease, thousands of patients later discovered that they had developed bladder cancer as an alleged result of the drug. This life-threatening disease has a high rate of recurrence, which means that bladder cancer patients must endure medical monitoring on a long-term basis even after achieving remission.
Richard Myers' trial began late in October.
It was the eighth Actos lawsuit alleging bladder cancer to go to trial, although there are thousands of lawsuits pending in state and federal courts around the country. Myers claimed that because of preclinical studies Takeda had conducted, the company knew that bladder cancer tumors were linked to the drug. However, the company failed to alert patients of the dangers. In 2011, the FDA released a Safety Alert that noted patients who had used Actos for longer than a year were at a higher risk of bladder cancer and that doctors should prescribe an alternative diabetes drug to patients with active bladder cancer.
Myers is believed to be the fifth Actos plaintiff to win his case. A spokesman for the family said, "The verdict is the death knell for Takeda because it establishes once and for all that they intentionally destroyed evidence to bar bladder-cancer victims from proving the drug harmed them."
Takeda faces thousands of lawsuits
Even if Takeda decides to appeal this jury's decision, the company must still contend with thousands of other Actos lawsuits filed around the country. To date, over 3,500 lawsuits have been centralized in Louisiana before U.S. District Court Judge Rebecca Doherty. There are an additional 4,500 lawsuits pending in state courts, including those in West Virginia and Illinois.
Although the Myers Actos verdict was relatively small, the company has been ordered to pay substantial amounts in compensatory damages following the resolution of other lawsuits. A Pennsylvania panel awarded a former Actos user $2 million and not long thereafter, a judge in Louisiana upheld a punitive damages award. It is not yet known if the pharmaceutical giant plans to conduct settlement negotiations with the remaining plaintiffs.