Actos Lawsuit Settlements – Trials & Verdicts
In March 2014 a federal jury grabbed headlines by imposing a $9 billion penalty on drug maker Takeda for willfully concealing the dangers of its diabetes drug Actos from the public. The case of plaintiff Terrence Allen was the first of 2700 Actos lawsuits centralized in multidistrict litigation (MDL)  in Louisiana to go to trial. Allen argued that Actos was the direct cause of his bladder cancer, and that Takeda executives put profits over public safety by continuing to sell the drug long after being aware of its association with an increased cancer risk.
The $1.5 million in compensatory damages awarded to Allen is the latest in a series of verdicts across the country favoring plaintiffs in Actos cancer cases. In 2013, Cooper v. Takeda concluded in California state court with a $6.5 million jury verdict against Takeda. While Takeda persuaded a judge to throw out the jury verdict over insufficient evidence linking the claimant's bladder cancer to Actos, the pattern of rulings in favor of plaintiffs may have significant repercussions for future Actos settlements or jury awards.
Takeda knowingly withheld side effects warnings, plaintiffs say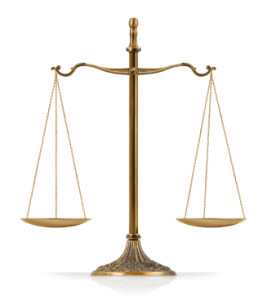 Takeda brought its Actos diabetes drug to market in 1999 with FDA approval. Takeda's internal studies linked the medication to bladder cancer as early as 2004, according to evidence presented at trial. Emails from Takeda company executives urged their colleagues to prevent FDA warnings from being updated to reflect this information, and the company delayed modifying the Actos safety information even after the FDA twice requested that the label be revised. According to Cooper's lawyer, in one document Takeda instructed sales representatives not to warn doctors of the risk of Actos bladder cancer, and instead to "sell, sell, sell."
As a result of this marketing strategy, by 2008 Actos had become the 10th most prescribed drug in the United States despite mounting evidence of the harm it could cause, especially after long-term usage. In 2011 the FDA issued an Actos warning cautioning of the increased risk of bladder cancer. Takeda still denies the causal connection between its product and the side effects experienced by Actos patients, but recent studies show the risk of bladder cancer increases as much as seven-fold for patients like Jack Cooper, who took the medication for more than four years.
The evidence brought to trial was enough to convince a jury that Takeda failed to provide adequate warning to the plaintiff and that as a result of his use of Actos he developed terminal bladder cancer. The jury awarded $5 million to Cooper as compensation for his pain and suffering due to his illness and for his medical care arising from Actos-related bladder cancer, and $1.5 million to his wife for her pain and suffering from her husband's terminal diagnosis. On May 1, Takeda had the verdict vacated, but Cooper's legal team will appeal this post-verdict ruling.
Thousands seek compensation for Actos injuries
Takeda has been named in over 4,000 lawsuits across the United States, including 200 additional claims in California state court, 1,500 in Illinois state court in Cook County, and over 2,500 federal Actos lawsuits consolidated in U.S. District Court in Louisiana. These lawsuits contain similar allegations, claiming that Takeda failed to provide adequate warning about the side effects of taking Actos for diabetes.
In September 2013, a Maryland state court jury awarded $1.7 million in damages to the plaintiffs in an Actos case, finding that decedent Diep An's bladder cancer was the result of taking Actos for 4 years to treat his type 2 diabetes. However, the jury also found that An also partly contributed to his cancer diagnosis by being a regular cigarette smoker for 30 years. The judge immediately vacated the verdict, since Maryland law stipulates that the defendant must be found to be 100% liable for the plaintiff's injuries.
The next federal MDL case to come to trial will be a bellwether case in Louisiana, currently scheduled for January 2014.
Depending on the outcome of trials like Cooper v. Takeda in California and the upcoming Louisiana Actos MDL trials, plaintiffs and defendants may seek mediation to determine appropriate settlements. Verdicts and award amounts in bellwether cases, or initial trials, serve as a gauge to predict the outcome of future lawsuits.
Determining compensation in jury awards and Actos lawsuit settlements
The amount of compensation a plaintiff may recover depends on the extent of the injuries suffered and the amount of fault the defendant is held responsible for. When determining who is at fault, juries consider whether the plaintiff's injuries are a result of the misconduct of the defendant, as well as whether the defendant could have foreseen that such actions or omissions could cause the plaintiff's injuries. In litigation against Takeda this will involve establishing whether taking  Actos resulted in bladder cancer, and whether the drug maker knew or should have known about this risk beforehand.
Juries also look at contributory negligence, or whether the damages were caused in part by the plaintiff's failure to exercise due care, and at assumed risk, or whether the plaintiff was or should have been aware of the potential for injury. Plaintiffs claim Takeda failed to warn consumers and the medical community about potential risks of the drug. If the jury finds that the defendant's conduct was reckless or malicious, they may award punitive damages, which are designed to punish and deter further similar actions.
Jury awards are also based on the extent of the injuries caused by the defendant. Settlements negotiated between attorneys for plaintiffs and Takeda may also take these factors into account.
An Actos settlement may provide compensation for the following types of damages:
Extent and seriousness of injuries from Actos diabetes medication
Extent of pain and suffering experienced by plaintiff and his or her loved ones
Loss of income (payment for income lost while being treated for injuries)
Loss of future income (payment for income that will be lost due to long-term disability)
Medical care (short and long-term treatment of the injuries)
Legal fees and court costs