New Study Questions Safety of Xarelto, Pradaxa over Warfarin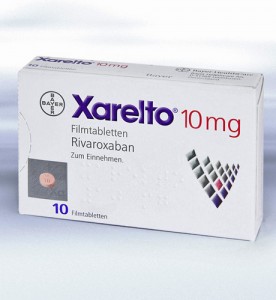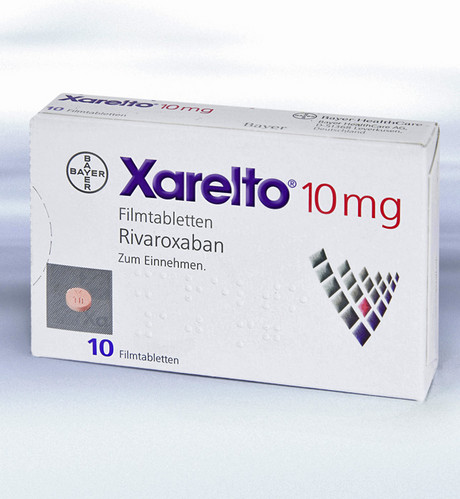 New blood thinners now on the market, including best-sellers Pradaxa and Xarelto, have been marketed as safer and easier to use than the long-time standard treatment, warfarin (often sold under the brand name Coumadin). However, a recent study questions whether the new drugs really offer any safety advantages, suggesting that Pradaxa and Xarelto bleeding risks are no lower than those linked to warfarin. The study also finds that less frequent monitoring, touted as an advantage of Pradaxa and Xarelto, may not be best or safest tactic for managing these drugs.
Researchers from Southlake Regional Health Centre in Ontario, Canada analyzed data related to 901 patients who received either warfarin or one of the newer drugs after cardioversion. They considered the number of strokes, bleeding events, and other side effects common to such patients. The study, published this month in the Canadian Journal of Cardiology, found that the risks of side effects carried by Xarelto and Pradaxa were equal to those of warfarin. According to the researchers, those risks were equally low for all of the drugs.
Lower Xarelto bleeding risks touted as significant selling point
The study offers a challenge to one of the most significant selling points for Pradaxa, Xarelto, and other so-called "Factor Xa" anticoagulants (or blood thinners) taken by patients with atrial fibulation risks. Manufacturers had claimed that the new drugs were safer because they were less likely to involve bleeding, sometimes in the form of a potentially fatal hemorrhage.
The Canadian study, however, is only the latest in a number of scholarly works refuting this claim. That the new drugs are not safer thus appears to reduce the rationale for taking them in place of warfarin, given that the older drug is much less expensive.
Xarelto and Pradaxa may be safer with closer monitoring
Another selling point for the new drugs is that they are more convenient than warfarin, given that the older medication required close and consistent blood monitoring with the doctor, as well as a careful diet and exercise regimen. The new drugs, supposedly required no such monitoring and were recommended aggressively to doctors as being far easier for both patients and health care providers to use.
However, the new study has also suggested that patients who were monitored closely while taking Xarelto and Pradaxa may have encountered fewer potentially fatal bleeding problems.
Lack of Xarelto bleeding reversal agent
Bleeding risks for all of the drugs in the study, including warfarin and the new generation of blood thinners, were generally fairly low. However, all blood thinners by their very nature carry some risk of bleeding and hemorrhage. In the case of warfarin, a patient who did experience a life-threatening problem could be treated with vitamin K.
Unfortunately, however, researchers have yet to develop a reversal agent for Xarelto and Pradaxa should such a problem arise. The study above is the latest to suggest that few positive claims about the new drugs can be substantiated that would counterbalance this problematic feature.
The lack of such a reversal agent is central to lawsuits filed concerning the new drugs. Over 4,000 lawsuits allege that Boehringer Ingelheim, the manufacturer of Pradaxa failed to provide adequate warnings about this feature. A $650 million settlement has been announced that would resolve these claims.
Bayer and Janssen have been hit with a growing number of similar lawsuits alleging Xarelto complications.