Da Vinci Robot Class Action Lawsuit Filed in Florida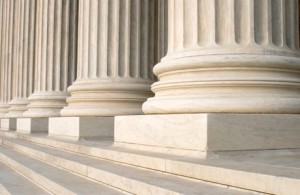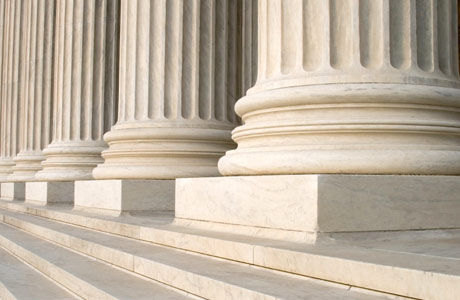 A da Vinci robot class action lawsuit was filed on October 3, 2014 concerning injuries that plaintiffs had suffered while undergoing surgery in which the device was used. The complaint, filed in the U.S. District Court for the Northern District of Florida, Tallahassee Division, states that while the da Vinci robot system has been marketed as safe, it actually has resulted in many complications due to malfunctioning equipment and inadequate training for surgeons.
The complaint elaborates that marketing material regarding the da Vinci robot system, a surgeon-controlled set of four robotic arms holding an endoscopic camera and surgical tools, make several claims about the device in comparison to more traditional open surgery.
They list the following advantages:
A shorter hospital stay
Less blood loss
Fewer complications
Less need for narcotic pain medicine
A faster recovery
Smaller incisions for minimal scarring
Although the plaintiffs included in the class action lawsuit underwent different procedures and experienced life-threatening complications, all found that the da Vinci system did not deliver on these promises. Had they known about mounting evidence regarding the system's flaws, they would not have opted for its use during their respective procedures.
Already, individual lawsuits regarding the da Vinci robot have resulted in a $7.5 million jury verdict and two out of court settlements regarding undisclosed sums.
Injuries suffered by plaintiffs in da Vinci robot class action lawsuit
Examples of complications allegedly suffered by plaintiffs include the following:
A plaintiff who underwent a radical da Vinci prostatectomy experienced bladder neck obstruction, continued urinary incontinence, slowing and hesitancy of urinary stream, interrupted stream, and urinary frequency.
A plaintiff who underwent a hysterectomy found that she had difficulty breathing, eye damage, and severe muscle pain in the wake of the surgery.
A plaintiff who had a colectomy had complications that included bowel injury, and ileus and rectal
A plaintiff who had a TVR via right thoracotomy experienced respiratory failure, HD instability, portal vein thrombosis with elevated bilirubin, and finally, death.
In each case, plaintiffs certainly found that they did not experience "fewer complications" or a "faster recovery." Such injuries are in accord with the thousands of others that have been reported since the device was cleared by the FDA in 2000. In other cases, the da Vinci robot has reportedly hit the patient in the head, refused to let go of small tissue, and otherwise malfunctioned so as to cause nicks or burns in blood vessels or organs that have led to pain and discomfort, serious complications, and death.
Studies cast doubt on safety of the da Vinci robot
Multiple studies have cast doubt on the safety of  da Vinci surgery. An example included in the complaint for the class action lawsuit was a study published in the New England Journal of Medicine on July 24, 2014, which compared outcomes for robot-assisted vs. traditional surgery. The study comes out "against a large benefit of robotic techniques with respect to perioperative morbidity."
The complaint also sites a study discussed in the Wall Street Journal in which the benefits of such robotic devices for bladder cancer surgery are cast in doubt.