Man Files Risperdal Lawsuit Over Male Breast Growth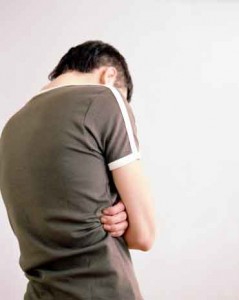 A Louisiana man has filed a Risperdal lawsuit over male breast growth (gynecomastia). The plaintiff filed the complaint against Janssen Pharmaceuticals, Inc., Johnson & Johnson, and Janssen Research and Development LLC, in the United States District Court for the Western District of Louisiana (Shreveport Division).
Hundreds other Risperdal plaintiffs have filed similar lawsuits alleging that the drug caused their gynecomastia.
Side effects of Risperdal and Invega
Risperdal is an antipsychotic drug that has been available in this country for over two decades. It is the brand name of the drug risperidone, used to treat schizophrenia and bipolar disorder in both children and adults. Since 2006, Risperdal has also been FDA-approved to treat behavioral symptoms in autistic children. It is available in liquid or tablet form, and also by injection.
Risperdal use is known to come with risks; in 2005, the FDA mandated a black box warning that individuals suffering from dementia or related conditions should not take the drug because doing so could result in heart failure, pneumonia, or sudden death. Other known Risperdal side effects include uncontrollable facial movements, low white blood cell count, high blood sugar, and severe nervous system reactions.
Johnson & Johnson's Janssen also manufactures a related drug, Invega, which is sometimes prescribed as an alternative. Invega is a metabolite (by-product of metabolism) of Risperdal that provides an extended release. Like Risperdal, it leads to an increased risk to dementia patients and side effects like uncontrollable muscle movements and metabolic changes.
Risperdal case alleges drug caused gynecomastia
The 22-year-old Louisiana plaintiff was prescribed Risperdal and/or Invega. His complaint alleges that as a result, he suffered injuries including gynecomastia, or male breast growth. He seeks compensation for past and future medical expenses, lost wages, and pain and suffering. He also seeks to recover for mental anguish and anxiety.
The complaint alleges that the defendants represented that Risperdal and Invega were safe and effective treatments for schizophrenia and bipolar disorder, and that they were safe for off-label use. It states that Risperdal and/or Invega were defectively designed or constructed, that the manufacturer provided inadequate warning of the risks, that it breached warranties, and that it acted negligently. It also alleges that Johnson & Johnson and Janssen violated federal regulations in failing to disclose adverse effects of the drug and for promoting off-label use.
History of problems with Risperdal
The lawsuit is just the latest in a series of setbacks for Janssen related to Risperdal. The company faced criminal charges related to its marketing of the drug for off-label uses and in late 2013, pled guilty to a misdemeanor. The charge included marketing the medication to elderly patients suffering from dementia. Janssen and Johnson & Johnson also agreed to pay over $2 billion in penalties in a civil case alleging further off-label marketing and accusing the companies of paying kickbacks to physicians for prescribing it.
There are currently hundreds of Risperdal lawsuits filed in the Philadelphia Court of Common Pleas, where the defendants have already settled several cases before trial.