Baby Powder Lawsuit Alleges Ovarian Cancer Linked to Powder Use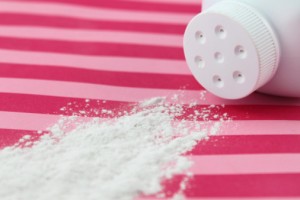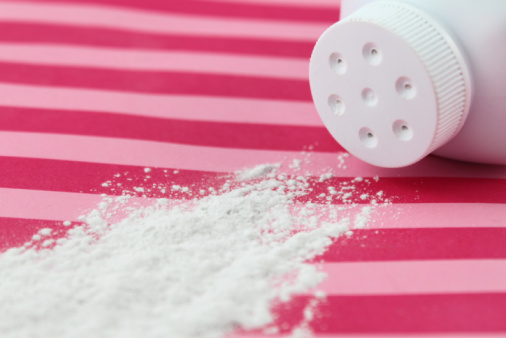 A woman has filed a baby powder lawsuit in New Jersey, claiming use of the talc over many years led to her diagnosis of ovarian cancer. This complaint joins a growing number of cases across the country that have alleged a dangerous link between regular use of this common product and an increased risk of cancer.
Karen and Norris Broussard filed their lawsuit in U.S. District Court for the District of New Jersey on October 16, 2014. In the complaint, Karen Broussard asserted she used Johnson's Baby Powder for feminine hygiene purposes from 1980 to May 2014. According to the plaintiff, this was an "intended and foreseeable use of the product," based on manufacturer Johnson & Johnson's marketing and labeling of their product.
Baby powder cancer lawsuit allegations
On May 29, 2014, Broussard was diagnosed with ovarian cancer at the age of 51, which required subsequent surgeries and treatment. Broussard claims Johnson & Johnson knew of this risk when it marketed and sold the product to women like Broussard, but failed to provide adequate warning on their product packaging. Broussard states in her complaint that if she had known about the risk, she never would have used the powder in this manner.
Women have been using talcum powder for many decades for personal hygiene purposes, dusting their private areas or sprinkling the product in undergarments. Johnson & Johnson has marketed their product for this purpose, stating on the product bottle, "For you, use every day to help feel soft, fresh and comfortable." However, studies from as early as 1971 have suggested a link between product use and an increased incidence cancer.
Broussard's complaint cites the 1971 study, which was conducted by Dr. WJ Henderson and colleagues in Cardiff, Wales. The first epidemiological study was performed in 1982 and showed a 92 percent increased risk of ovarian cancer in women that used talcum powder on their genital area. Numerous studies since that time have also shown a compelling link between talcum powder use and the occurrence of ovarian cancer.
In 2013, researchers conducted a pooled analysis of more than 8,500 cases and 9,859 controls. The analysis found "small-moderate" increases in most types of epithelial ovarian cancer. In fact, women that regularly applied talcum powder to their private areas increased their risk of ovarian cancer by 24 percent, according to this research. The results only found a link between genital use of talcum powder and cancer; powder used on other areas of the body did not increase the cancer risk.
Talc classified as potential carcinogen
The International Agency for Research on Cancer (IARC), which is part of the World Health Organization (WHO) classifies genital use of talcum powder as "possibly carcinogenic to humans."  The Canadian government classifies talc as a "very toxic" and "cancer causing" substance under its Workplace Hazardous Materials Information System, giving it the same classification as asbestos.
Scientists believe powder particles may be absorbed through the vagina, where they can travel to the uterus and fallopian tubes. Despite the growing body of evidence, manufacturers like Johnson & Johnson still do not provide any type of warning on their product labels to alert women to this risk. Talcum powders continue to be marketed as a means of achieving cleanliness and freshness in various areas of the body.
In this talc lawsuit, Broussard and her husband have listed a number of counts against Johnson & Johnson, including failure to warn, negligence and breach of warranty. Norris Broussard has also listed loss of consortium as a count on the complaint, claiming his wife's injuries have deprived him of her companionship and services. The couple is seeking damages from Johnson & Johnson in excess of $75,000 to compensate them for pain and suffering, medical costs, and other non-economic losses.