Cutting Guides for Knee Replacement Surgery Sold Despite FDA Rejection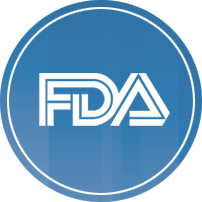 In 2009, a Stryker sales rep named Richard Adrian filed a whistleblower case, claiming that OtisMed was distributing faulty knee replacement cutting guides that never received FDA approval. Stryker Corporation, which is already facing a number of product liability lawsuits, acquired OtisMed after the criminal activity, and claims it had no knowledge of inappropriate conduct prior to the purchase.
The whistleblower case ultimately cost OtisMed Corporation an estimated $80 million to resolve all criminal and civil liability, as detailed in an FDA press release issued in December 2014.
Just as Stryker was initiating the acquisition of OtisMed in 2009, the latter was informed by the FDA that it had failed to prove its cutting guides – used in knee replacement operations – were safe. Up until then, the two companies had been working in tandem, promoting the OtisKnee guides in conjunction with Stryker knee replacement components.
According to filings with the Justice Department, Stryker asked that the newly formed OtisMed apply for FDA clearance to market its surgical tool. But even after health regulators denied clearance, citing inadequate data and concerns over safety, OtisMed's CEO told employees to distribute the guides to surgeons anyways.
Knee replacement cutting guide sold without FDA clearance
The manufacture and sale of medical devices is a $110 billion-a-year industry in the United States, with companies churning out new, more advanced products every year. OtisMed – a California start-up – saw a financially-lucrative niche in this growing industry, and created a cutting guide that would, in theory, help direct the angle of a surgeon's cuts for proper implant alignment. The tool was supposed to help doctors tailor incisions to the patient's anatomy, thus ensuring a simpler procedure and faster recovery.
OtisMed marketed their cutting guides directly to surgeons, with the promise of increased income incurred with requisite MRI's. Swayed by claims that the OtisKnee guide could help conserve a patient's ligaments and bones with more accurate cuts, hundreds of surgeons began using the tools. However, other than a dozen malfunction reports arising from poorly fitting femoral guides, health regulators have no idea how many patients have suffered—or could suffer—injuries from the OtisKnee, of which more than 18,000 were sold between 2006 and 2009.
The massive settlement spotlights a serious flaw in the FDA's premarket regulatory system, which is supposed to ensure medical devices are tested and free of hazards before they reach consumers.
"Americans must be able to trust that they are treated with medical devices that have been shown to be safe and effective," said Jonathan Olin, Deputy Assistant Attorney General for the Justice Department's Civil Division. "The Department of Justice will not tolerate companies and individuals that cut corners when it comes to the public's health."
Stryker lawsuits mount after two major recalls
Stryker Corporation, which has made headlines more for its recalled hip replacement systems, is no stranger to products liability litigation.
The company voluntarily recalled the Trident ceramic hip implant and the Rejuvenate hip system following claims that it had:
Failed to properly conduct pre-market tests for safety and durability
Exercised negligence in the faulty design and manufacture of its hip replacements
Was not compliant with Current Good Manufacturing Practices in its factories
Failed to act on adverse event reports detailing premature hip failure
Failed to warn about risks of metal contamination, known as metallosis
Employed deceptive and or misleading marketing practices
Plaintiffs sought compensation for incapacitating injuries such as bone fractures, chronic joint pain, reduced mobility, uneven wear, inflammation and other problems that rendered them disabled.
In late 2014, the orthopedic manufacturer announced a Stryker hip settlement valued at more than $1 billion, to resolve lawsuits involving the recalled Rejuvenate and ABG II hip systems.