Knee Replacement Systems
Today's Americans are living longer, and staying more active as they age. Unfortunately, in many cases, knee joints fail to keep up with today's modern activity levels. About 27 million adults suffer from osteoarthritis, a disease that gradually whittles away the cartilage that cushions the joint, resulting in pain, stiffness, and the eventual inability to walk. An additional 1.5 million Americans suffer from rheumatoid arthritis, which can also cause stiffness, swelling, and pain in the knee joint.
According to the Centers for Disease Control and Prevention (CDC), orthopedic surgeons performed 676,000 total knee replacements in 2009. An article published in The Journal of Bone & Joint Surgery (2007) reported that between 1971 and 2003, there was a greater than 400 percent increase in total knee replacement surgeries completed, with the largest increase showing up in patients less than 50 years old.
Knee replacement surgery grows with active, aging population
Experts predict these numbers will continue to rise as our aging population increases. The number of knee replacements is estimated to reach 3.48 million by 2030. Meanwhile, manufacturers of knee implants have gone on to research the latest technology to make implants last longer, provide more flexibility, and resist wear and tear. In most cases, the products provide patients a way to continue their active lifestyles despite joint deterioration.
However, rather than enjoying a renewed lease on life after their surgery, some patients experience serious complications with knee implant systems.
Such knee replacement complications may include:
Loosening of the implant components

Pain and difficulty walking

Infections

Swelling and inflammation

Muscle and bone damage

Premature failure of the implant
Patients who have suffered these types of complications often file lawsuits to seek compensation in court. Some studies have indicated that problems like these can stem from design flaws in the implants themselves.
Types of knee replacement surgery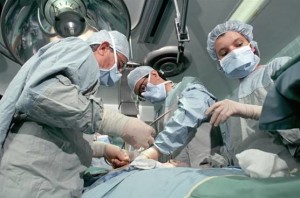 Generally, a surgeon chooses between two options when considering knee replacement surgery for a patient: total knee replacement or partial knee replacement surgery.
Patients who are good candidates for total knee replacement surgery typically have knee joints that are severely damaged by arthritis or previous injuries, and can no longer provide support for even simple activities like walking or climbing stairs. During the surgery, surgeons remove damaged cartilage and bone, then replace the entire joint with artificial prostheses.
For this option, surgeons remove the damaged surface of 3 bones in the knee, including:
Lower end of the femur (thigh bone)

Upper end of the tibia (shin bone)

Patella (kneecap)
Once the damaged areas are removed, synthetic pieces are implanted in all three areas.
Patients who are good candidates for partial knee replacement (also called "unicompartmental knee replacement" or "uni") are those who have limited arthritis affecting only one part of the knee, or who have injured just a portion of the joint. These patients normally have parts of the knee joint that are still strong and healthy. During partial knee replacement surgery, the surgeon removes only the damaged areas. This surgery is reputed to allow patients a faster recovery and less pain after surgery.
Types of knee replacement products
Many manufacturers develop, produce, and market knee replacement products including:
Stryker

DePuy (Johnson & Johnson)

Biomet

Smith & Nephew

Wright Medical
Orthopedic manufacturers create a variety of systems designed to fit patients with diverse needs.
Some of the prosthetics used for knee replacements are:
Fixed-bearing implants: the plastic cushion of the tibial component is fixed firmly to the metal base.

Mobile-bearing implants: similar to the fixed-bearing implant, except the plastic insert in the tibial component can rotate short distances. This is intended to give patients a greater rotation.

Medial pivot implants: marketed as feeling more like a "natural knee," this design is more stable during normal knee motion, whereas other designs move forward slightly.

Posterior cruciate ligament-retaining implants: this design retains the patient's own ligament, creating stability.

Posterior cruciate ligament-substituting implants: increases stability by having a raised surface on the tibial component cushion that compensates for the missing PCL ligament.

Gender specific: made specifically to copy the natural anatomy of a woman's knee.
Types of knee implant fixation
During surgery, the surgeon has the option of using implants that may be fixed to the bone in two different ways:
Cemented: with this option, the surgeon actually uses a bone cement to hold the components of the artificial knee in place.
Cementless: the implant is designed to encourage bone growth into the surface of the implant, though the surgeon may also use screws or pegs to keep the joint stable until the growth is completed.
FDA "fast-track" approval leads to complications
Though one might assume that a company would have to test their products on patients before selling them in the United States or around the world, over the past several years, this has not always been the case.
Manufacturers have been able to gain FDA approval of their knee implants through a system called the "510(k)" approval process, which requires only that they prove the component to be "substantially similar" to one already on the market. In this way, some manufacturers got their products to consumers without performing rigorous clinical studies beforehand.
Critics have stated that this approval system is dangerous for high-risk devices like knee replacements, and that if manufacturers had been required to conduct adequate safety studies, many thousands of patients would have been spared the difficult complications that have arisen from some allegedly defective designs.
Companies that have issued knee implant recalls
Due to inadequate safety studies and possible design defects, some companies have had to either voluntarily recall their own knee replacements because of reports of serious complications, or have had those products removed by the FDA.
Examples of some companies and the corresponding recalls include the following:
DePuy recalled the LCS Knee Implant-Meniscal devices because of label errors
DePuy recalled the PFC Sigma Knee Systems after the FDA warned these products didn't have the appropriate approvals
DePuy recalled the LPS Diaphyseal Sleeve because the component could lead to loss of function or loss of limb, infection, compromised soft tissue, or death
Smith & Nephew recalled the Oxinium Genesis II and Oxinium Profix II because of high rates of revision surgery
Smith & Nephew recalled the Journey Uni Tibial Baseplate due to a defect causing broken baseplates in patients
The FDA issued a Class 2 recall of the Zimmer NexGen Complete Knee Solutions Minimally Invasive Surgery (MIS) Tibial Components, Locking Screw, and Stem Extensions after the FDA received 114 reports of component loosening requiring revision surgery
The FDA issued a Class 2 recall for the Zimmer NexGen Complete Knee Solution LPS Flex Gender Femoral Component and LPS Femoral component because of manufacturing defects
Lawsuits may help victims recover damages
Patients suffering from complications after knee replacement surgery—especially those who have to go through revision surgery to correct those problems—may be eligible to file lawsuits against the manufacturers. Thousands of patients have already brought claims against the manufacturers mentioned here, and some have already received favorable jury verdicts or settlements.