DePuy Hip Jury Awards $2.5 Million to Injured Implant Victim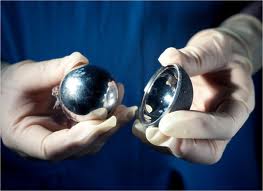 DePuy Orthopaedics, maker of dozens of implantable hip, knee, and shoulder replacement devices, has been found liable by yet another jury for injuries sustained be recipients of their controversial implants. The total value of DePuy hip settlements and verdicts has risen into the billions in recent years.
In the most recent case, the plaintiff received a metal-on-metal ASR hip replacement in her right side on October, 2006, followed by an identical implantation in her left hip the following year. Just three years later, the plaintiff began a series of painful and unexpected hip revision surgeries to address the life-threatening metallosis which had developed as a result of the friction causing the release of hazardous metal fragments into the bloodstream.
The plaintiff was forced to endure two separate revision surgeries, and suffered from untold stress and anguish as a result of her experience. For her trouble, an Oklahoma jury awarded her $2.5 million in compensatory damages – which is calculated based on her past, present, and future financial harm incurred as a result of the negligence of DePuy Orthopaedics.
One of many hip implant settlements
DePuy Orthopaedics and its parent company Johnson & Johnson, Inc. are no strangers to mega settlements and verdicts over its ASR metal-on-metal hip implant device. In 2013, the companies offered close to $2.5 billion in settlements to injured patients with experiences similar to that of the plaintiff described above. In that settlement, over 8,000 injured victims received approximately $250,000 each as compensation for their medical bills, lost wages, and pain and suffering experienced as a result of the hip implant failure.
To date, there are four separate ongoing torts against DePuy occurring in state and federal district courts around the United States – including New Jersey, Ohio, Indiana, and Texas. In multi-district litigation (MDL), plaintiffs consolidate many of the routine hearings and case conferences in order to maintain judicial economy and efficiency; however each plaintiff retains her own case number and control over the outcome (unlike the class action format). As such, plaintiffs may opt to settle their cases or proceed with a trial depending on the severity of the injuries and the likely expected outcome.
The award in this DePuy hip lawsuit is actually one of the smaller recent verdicts rendered by juries considering whether to hold DePuy Orthopeadics liable for problems with its ASR hip implant model. In 2013, a jury sitting in a California trial concluded that a prison guard injured by the ASR hip implant was entitled to $8.3 million in compensation for the failed device.
DePuy ASR hip recalled
The problems with the ASR hip implants began in 2010 when DePuy and Johnson & Johnson recalled over 93,000 units following increasing pressure from the FDA to remedy the risks with the metal-on-metal design. The recall occurred based on data revealing that 37 percent of the devices failed within 4.6 years, despite Johnson & Johnson's original claims that the device was designed to last up to 20 years. Since the DePuy hip recall, the company has spent $1 billion on medical costs to properly inform physicians and patients as to the dangers of the metal-on-metal device.