Couple Files Testosterone Heart Attack Lawsuit Against Eli Lilly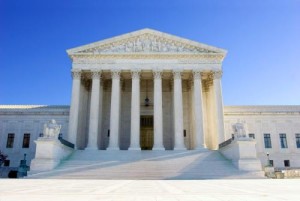 A Georgia couple has filed a short-form complaint to be filed into the testosterone therapy products liability litigation in the Northern District of Illinois. Their lawsuit states that the husband, David Bowden is currently taking Axiron and has been since 2002.
The couple is suing Axiron manufacturer, Eli Lilly and Company, because David suffered an acute myocardial infarction — otherwise known as a heart attack — they believe was caused by his use of the supplement. The plaintiffs claim his injuries have caused David to suffer physical and emotional impairment, pain and suffering, financial loss and other damages. Additionally, they allege that his wife Judy has experienced the loss of company, society, cooperation, guidance and companionship of her husband.
Axiron received FDA approval on November 23, 2010 for the treatment of primary hypogonadism and hypogonadotropic hypogonadism.
Testosterone heart attack lawsuit
In their short-form complaint, David and Judy Bowden bring 11 counts against the defendants, including:
Unjust Enrichment
Strict Liability — Failure to Warn
Negligent Misrepresentation
Loss of Consortium
Consumer Protection
Breach of Implied Warranty of Merchantability
Punitive Damages
Strict Liability — Design Defect
Fraud
Negligence
Breach of Express Warranty
The master complaint notes that Eli Lilly purchased the Axiron licensing agreement from Acrux, who executed and developed the supplement. The plaintiffs claim that immediately following the acquisition, Eli Lilly issued a press release making it clear the company intended to promote Axiron for off-label and label expanding uses.
"Even before Axiron's approval, Lilly sought to link age appropriate testosterone levels to other co-morbidities and to suggest testosterone treatment was appropriate for nearly half of the male population over the age of 45," stated the claim. "Lilly expanded the indications for use by promoting and detailing 'Low T' as an acquired form of hypogonadism, and advantaged intentional ambiguity in the Axiron product labeling as a basis for 'label expansion' and 'off-label' marketing, detailing, and promotion to physicians."
Testosterone products liability MDL
On June 6, 2014 the Judicial Panel on Multidistrict Litigation appointed U.S. District Judge Matthew F. Kennelly of the Northern District of Illinois to oversee all pretrial proceedings for testosterone lawsuits claiming Low T supplements increase a male's risk of suffering from a stroke or heart attack.
Each of the lawsuits currently pending under MDL 2545 were filed after the FDA announced on January 31, 2014 that it was planning to investigate the risk of heart attacks, stroke and death among males using FDA-approved testosterone products.
The JPML said consolidating the lawsuits under multidistrict litigation would help find answers to common questions on the cause of the illness and the role of testosterone. Additionally, it said an MDL would be helpful in examining common regulatory issues, considering the FDA's January announcement.
At least eight different companies produce testosterone supplements, but all except for one of the initial 45 cases transferred into the MDL were brought against the Abbott Laboratories affiliate, AbbVie Inc., the manufacturer of AndroGel. The JPML noted that suggestions for a dedicated AndroGel MDL were reviewed, but it was ultimately determined that it was best to include all products.
"We are typically hesitant to centralize litigation on an industry-wide basis," said the order. "In these circumstances, however, we think it is the best solution."
The final case count is expected to be in the thousands.