Oklahoma Widow Files Axiron Lawsuit Following Husband's Death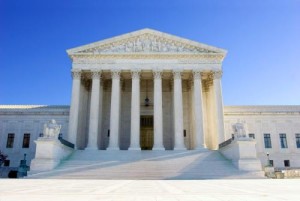 Plaintiff Janice Ollenburger has filed an Axiron lawsuit against Eli Lilly and Company on behalf of her late husband. Jerry Ollenburger was prescribed testosterone replacement therapy Axiron from May 2012 to January 2013, for symptoms he allegedly attributed to low testosterone based on advertising and disease awareness campaigns created and marketed by the defendants.
On March 17, 2013, Jerry was rushed to the emergency room after suffering a cardiac arrest and was pronounced dead shortly afterwards. The plaintiff claims her husband's use of Axiron is to blame for the personal injuries he sustained, that ultimately resulted in his untimely death.
Axiron lawsuit
The Oklahoma woman is suing Eli Lilly and Company on nine counts, including:
Strict Liability/Failure to Warn
Design Defect
Negligence
Breach of Implied Warranty
Breach of Express Warranty
Fraud
Negligent Misrepresentation
Loss of Consortium
Wrongful Death
About Axiron
Axiron is a topical prescription medication containing testosterone that is used to treat adult males who have low levels of or no testosterone. Healthcare providers are required to administer a blood test to patients before prescribing the drug and periodically while taking it. Women and children are encouraged to avoid touching the unwashed or unclothed area where Axiron has been applied.
FDA warns of testosterone supplement heart attack risk
The FDA recently issued a warning for males using testosterone supplements to battle low levels of testosterone brought on by aging. The agency required drug manufacturers to initiate a label change warning patients and their doctors of the possibility that the products may cause some patients to experience an increased risk of heart attack and stroke.
Testosterone products are only approved for use by men with certain conditions — not inclusive of aging. In fact, no known benefits of testosterone supplements have been confirmed for men who suffer from low levels of testosterone brought on by aging.
"FDA has become aware that testosterone is being used extensively in attempts to relieve symptoms in men who have low testosterone for no apparent reason other than aging. The benefits and safety of this use have not been established," stated the FDA.
The FDA warns medical professionals to only prescribe testosterone supplements to men with low levels of testosterone brought on by specific medical conditions that have been confirmed by lab tests results.
"…Based on the available evidence from published studies and expert input from an Advisory Committee meeting, FDA has concluded that there is a possible increased cardiovascular risk associated with testosterone use. These studies included aging men treated with testosterone," said the FDA. "Some studies reported an increased risk of heart attack, stroke, or death associated with testosterone treatment, while others did not."
In 2013, the American Medical Association published results of a study revealing an increased risk of heart attack, stroke and death for men taking testosterone supplements. The research team studied more than 8,000 male veterans suffering from low levels of testosterone, to compare the number of cardiovascular incidents of those who had taken a supplement and those who had not. The study revealed men taking the supplements were at a 29 percent greater risk of having a heart attack, stroke or dying after three years.