Birth Injury Settlement Coming from Hospital Trust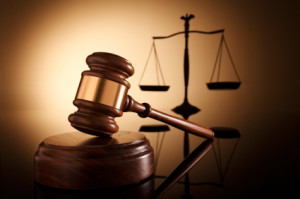 A seven-year-old girl and her parents are expecting to receive a birth injury settlement that could total in the millions. According to a report at BBC and Chronicle Live, the hospital where the child was born has admitted liability for the girl's catastrophic injuries that will require full-time medical care for the rest of her life.
Now, attorneys for the family will be working to determine how much will be required to provide the necessary care and support for the young girl for the rest of her life.
Premature labor leads to injury
According to the birth injury lawsuit, the plaintiff mother was admitted to Sunderland Royal Hospital in early labor, just 32 weeks into her pregnancy. During labor, hospital staff took a fetal blood sample from the crown of the baby's head. This action is a violation of basic protocol involving fetal blood sampling. According to the University of Rochester Medical Center, this procedure should be performed by a specialist in high-risk pregnancies, such as a perinatologist. Samples are typically taken via amniocentesis to ensure accuracy of the procedure, with common sample areas including vessels in the liver, heart or umbilical cord.
As a result of the procedure, the unborn child developed a subdural hematoma in the brain, which led to a diagnosis of cerebral palsy. The child has the more severe type of cerebral palsy, affecting all four limbs and her speech. Her condition has left her bound to a wheelchair and unable to communicate verbally with her parents and others. The child also has difficulty breathing and will be unable to care for herself at any point throughout her lifetime.
Hospital admits liability for injuries
The child was born December 7, 2007. In November 2014, the hospital admitted liability for the child's injuries. Ken Bremner, Chief Executive of City Hospitals Sunderland NHS Foundation Trust sent a letter to the plaintiff parents in January 2015, stating, "It was not appropriate for fetal blood sampling to have been performed on a baby at 32 weeks gestation and that sampling caused an injury which caused [the child's] brain injury." I am very sorry."
How sorry remains to be seen for the family as they await the final outcome of their birth injury case. Attorneys representing the family estimate it could take as long as 12 months to fully assess the needs of their daughter and come to a financial settlement figure. Once the amount is determined, it will need to be agreed to and approved by the High Court. The plaintiffs would also like to see the Trust establish protocol for fetal blood sampling that would prevent a similar problem from occurring to another child.
About cerebral palsy
Cerebral palsy is a blanket term encompassing a number of neurological disorders that can be both permanent and extremely debilitating. Disorders typically affect muscle coordination and movement, but can impact other areas like speech, vision and hearing. There is no cure for cerebral palsy and individuals with the most severe forms may require extensive medical treatment and care for their entire lifetime. In some cases, cerebral palsy can be caused by a birth injury that leads to brain damage, such as oxygen deprivation during the birth process.