Creation of Testofen MDL Rejected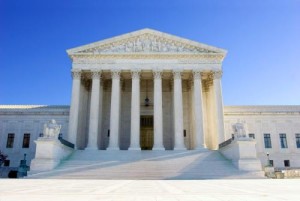 The U.S. Judicial Panel on Multidistrict Litigation has rejected a recent request to create a Testofen multidistrict litigation (MDL) which would consolidate all existing lawsuits related to testosterone booster products. Testofen supplements, created from fenugreek seeds, are marketed to help increase free testosterone levels in men (and, along with those levels, muscle mass, libido, and erectile performance). Each Testofen lawsuit challenges the accuracy of marketing claims and the safety of the products.
MDLs are designed to facilitate the speedy resolution of multiple cases with similar charges and defendants. In an order issued on April 1, the panel noted that the two lawsuits at issue differ significantly enough in the breadth of their accusations to make consolidation as part of one litigation process problematic. In addition, only two cases were involved in the request, obviating the need to create a distinct MDL in the opinion of the panel members. The individual testosterone booster lawsuits are to be distinguished from a number of class action lawsuits involving Testofen supplements.
Denial of Testofen MDL
In their denial of the request to create a Testofen MDL, the panel cited two main obstacles for its creation.
In the first place, though they note that although the "two actions undoubtedly share some questions of fact concerning the efficacy of nutritional supplements containing Testofen in boosting free testosterone levels," both cases also differ substantially in scope. The first case (Ryan, et al v. Gencor Nutrients, Inc., et al, filed in the Central District of California), involves 22 different Testofen products and 17 different defendants, notably Gencor and GNC. In the second case (Camey et al v. Force Factor LLC, filed in the District of Massachusetts), there is only one defendant and three products from one line that Force Factor LLC produces.
The panel also noted that in cases where only a few cases are involved in a centralization request, there is a heavy burden to demonstrate the appropriateness of such an action, a burden which they believe has not been met. They note that "informal coordination will be sufficient to prevent duplicative discovery and ensure coordinated pretrial proceedings." Given that the function of an MDL is, in part, to meet these needs, the panel does not believe that the creation of an MDL is necessary.
Testosterone boosters vs. prescription Low T therapy
The panel did not deny the validity of the cases themselves, which will be going forward; it only rejected a need for their consolidation as part of a larger litigation process. However, should a sufficient number of cases be filed with similar allegations regarding Testofen supplements, the creation of such an MDL may be possible in the future.
The testosterone booster lawsuits, which are nutritional supplements to increase testosterone levels, join hundreds of testosterone therapy lawsuits now in the courts. Such cases, which concern several doctor-prescribed testosterone therapy products (such as AndroGel) marketed to treat a condition represented as "Low T," contend that the products are dangerous, substantially raising the risk of heart attack and stroke.
Multidistrict litigation No. 2545 has been established in the Northern District of Illinois to more efficiently process the growing numbers of testosterone lawsuits filed in federal courts.