FDA Advisory Panel: Onglyza Could Raise Heart Failure Risk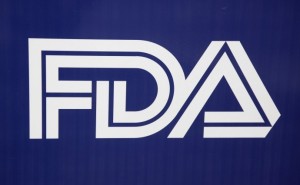 Periodically, the U.S. Food and Drug Administration (FDA) requests reviews of medications to determine if they present a potential safety risk. Diabetes medications in particular have proven problematic because of potential complications. These include a possible risk of bladder cancer for those taking Actos, and a possible risk of pancreatitis and pancreatic cancer for those taking Januvia.
Now, new concerns have been raised regarding Onglyza (saxagliptin, AstraZeneca/Bristol-Myers Squibb). Specifically, the healthcare community has been analyzing the potential risk of heart failure among Onglyza patients.
FDA advisory panel recommendations
In February 2014, the FDA announced that it planned to review the possible association between heart failure and Onglyza, along with the potential complications of diabetes drugs in general. The FDA advisory panel determined that their results did not indicate an increased risk of heart attack, stroke, or cardiovascular death among patients taking Onglyza. However, the data did demonstrate a "statistically significant increase in the risk of heart failure with Onglyza," according to Reuters.
The panel speculated that the increased risk of heart failure may be associated with the entire class of DPP-4 inhibitors. Januvia is another example of a DPP-4 inhibitor. Additionally, the panel voted to recommend that the FDA update the product labeling for Onglyza to warn patients and healthcare providers that the drug may be associated with an increased risk of heart failure. The vote, which was 14-1, came after the Endocrinologic and Metabolic Advisory Committee determined that patients taking Onglyza were 27 percent more likely to be hospitalized with heart failure. The panel further noted that Onglyza may be associated with higher overall mortality rates attributed to all causes.
However, the panel stopped short of advising that prescribing recommendations be changed. "Given the absence of a serious safety issue for either Onglyza or Takeda's Nesina suggests that, barring an overtly negative signal in TECOS, growth of the DPP-4 class is likely to continue without a meaningful change in current prescribing trends," said Seamus Fernandez, an analyst.
Although the FDA is not required to implement the recommendations voted on by advisory panels, the agency most often does.
Safe treatment options prove elusive
Many diabetics cannot control their blood sugar levels through diet and exercise alone. For these patients, diabetes medications are a necessity to prevent life-threatening complications of the disease. Unfortunately, safe diabetes treatment options have been difficult to find and serious safety concerns have led to a spate of lawsuits filed with regard to Actos, Januvia, and similar medications.
It should be noted that diabetes is linked to a higher risk of heart failure, regardless of which medication is used. Additionally, patients who are diabetic and have heart failure are more likely to suffer adverse outcomes. Their treatment options are limited. They need to avoid metformin because of the risk of lactic acidosis and thiazolidenediones are also not ideal given the risk of fluid retention.
Now that Onglyza may be associated with heart failure, physicians may be hard-pressed to develop appropriate treatment plans for their diabetic patients.