Joint Conference Status Meeting Ordered to Resolve TVM Lawsuits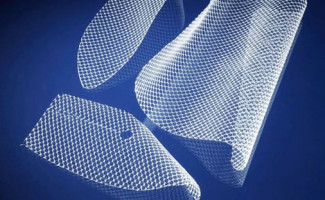 The federal judge presiding over more than 70,000 transvaginal mesh lawsuits has ordered another joint conference status meeting in order to find a way to resolve the majority of the complaints through large scale settlements.
The lawsuits all allege that various brands of transvaginal mesh devices (also known as bladder slings) caused serious harm to the women who were implanted with them in order to treat such conditions as pelvic organ prolapse (POP) or female stress urinary incontinence (SUI). These complaints have been incorporated into seven multidistrict litigations (or MDLs), each with a different manufacturer named as a defendant. The MDLs were designed to facilitate the efficient processing and a speedy conclusion for the lawsuits; thus far, however, little progress has been made.
U.S. District Judge Joseph Goodwin issued the pretrial order on April 2, stipulating that the meeting will take place on June 2. Judge Goodwin is overseeing all seven of the MDLs, with defendants including manufacturers Ethicon, American Medical Systems, Boston Scientific, Bard Avaulta, Coloplast, Cook, and Neomedic. The judge will meet with representatives of all of the defendants, excluding Neomedic. The proceedings are taking place in the U.S. District Court, Southern District, of West Virginia (Charleston).
Little progress made in resolving transvaginal mesh lawsuits
As part of the stipulations of each MDL, preliminary (or "bellwether") cases have been set up in order to gauge the reaction of juries to the evidence presented regarding the mesh products. Thus far, some such cases have been decided for the plaintiffs, including a recent $5.7 million jury award for a plaintiff in a case against Ethicon concerning its Abbrevo mesh product, introduced in 2010. This was the fourth victory for a plaintiff in an Ethicon mesh lawsuit and multimillion dollar verdicts have been awarded in other cases as well (including a $34 million dollar verdict for a Boston Scientific plaintiff that was later halved by the presiding judge.)
Despite these jury awards, only one of the MDL defendants has agreed to a large scale vaginal mesh settlement to resolve claims against it: AMS. The manufacturer has set aside $1.6 billion as settlement money for over 20,000 claims pending against it. Other manufacturers have continued to hold out, however, including Ethicon (a Johnson & Johnson subsidiary), the defendant with the largest number of lawsuits filed over its products. A recent count indicated that this number exceeded 23,000.
MDL Judge eager to see resolution of cases
Due to the large volume of cases involved in the transvaginal mesh multidistrict litigations, Judge Goodwin is eager to facilitate resolution of as many cases as possible as soon as possible. If the cases are not settled, it could mean individual trials for each case; this could occupy the courts for years and would not be a feasible alternative.
This is the second joint conference that the judge has ordered this year and he has expressed frustration with the lack of progress thus far.   One possible step that he may take is to remand "waves" of cases back to the U.S. District Courts for individual trials.