Life-Threatening GI Bleed Subject of Xarelto Lawsuit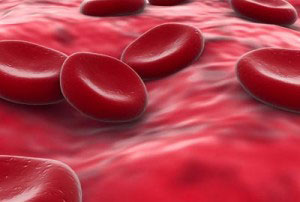 Cheryl Butler is one of the most recent plaintiffs to seek damages against Janssen Pharmaceuticals and Bayer HealthCare for injuries allegedly caused by Xarelto side effects. Her product liability complaint was filed in the US District Court for the Eastern District of Louisiana, where similar claims have been consolidated under MDL no. 2592. The claimant, who resides in Bedford Park, Illinois is demanding compensatory, treble and punitive damages from the defendants in an amount exceeding $75,000.
According to allegations leveled in her case, the plaintiff's use of Xarelto caused her to suffer life-threatening bleeding in addition to other personal injuries, which she says are permanent and lasting in nature. As a result, Ms. Butler has incurred mental anguish and physical pain and has suffered a diminished enjoyment of life.
Xarelto allegedly caused life-threatening GI bleed
Xarelto is an oral anticoagulant that is FDA approved to reduce the risk of stroke and embolism in patients with nonvalvular atrial fibrillation (AF). The blood thinner is also indicated to help reduce the risks of developing deep vein thrombosis in patients having knee or hip replacement surgery, as well as treating recurrence of DVT and or pulmonary embolism.
In her Xarelto lawsuit, Butler states that she began taking the medication in 2013, under the direction of her doctor, for the treatment of a right lower extremity deep venous thrombosis and saddle pulmonary artery embolism. She continued taking the drug through approximately April 12, 2013, at which time she suffered a severe gastrointestinal bleed. The bleeding incident was life-threatening in nature, as the hemorrhage was irreversible without an effective antidote available.
The defendants, argues the plaintiff, used the results of the ROCKET AF study, the RECORD studies, and the EINSTEIN studies to promote Xarelto as a superior alternative to other blood thinners, such as Warfarin. However, this promotional campaign failed to adequately highlight the increased risk of gastrointestinal bleeding events and/or hemorrhages that required transfusion, says Butler.
The defendants emphasized the benefits of its blockbuster drug, calling it the "Xarelto Difference," based on claims that patients no longer needed blood tests or rigorous dietary changes as they would with Warfarin. Their "aggressive marketing tactics," alleges the complaint, garnered the defendants some $582 million in annual worldwide sales. In terms of global sales, Xarelto is rated the leading anticoagulant.
No antidote for Xarelto bleeding events
The lawsuit cites staggering numbers of Xarelto-related "Serious Adverse Event" (SAE) reports in recent years. By the end of 2012, 2,081 SAEs had been filed with the FDA, of which 151 proved fatal, compared to 56 Warfarin-associated deaths that same year. And by the first quarter of 2013, an estimated 680 adverse events associated with Xarelto were logged, eclipsing those of Pradaxa – another anticoagulant that had previously ranked as the number one reported drug in terms of SAEs.
It is argued that the defendants promoted Xarelto for its simplicity and convenience, but failed to disclose to patients and the medical community that there is no agent or means to reverse the blood thinning effects of Xarelto, which could lead to life-threatening and fatal consequences.
Butler's complaint contends that she would have never taken the medication had there been a boxed warning concerning serious bleeding events associated with Xarelto. She is suing on multiple counts, including defective design, manufacturing defect, failure to warn, negligence and breach of implied and express warranties.
The case joins hundreds of others in the Eastern District of Louisiana, where MDL proceedings are being managed by Judge Fallon, who also presided over consolidated Avandia litigation.