New York Couple Files DePuy Hip Lawsuit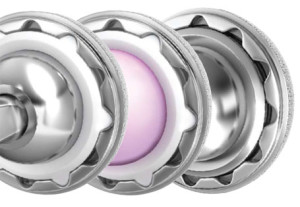 A North Valley Stream, NY couple has filed a DePuy hip lawsuit, claiming the wife received a defective implant. Helen Goldmann and her husband Robert seek recovery for her bodily injuries, lost wages, physical and mental pain, past and future medical expenses, past and future pain and suffering, increased risk of future harm and permanent injury.
The plaintiff is a recipient of the implanted DePuy Pinnacle metal-on-metal total hip replacement system. She had the device implanted in her right hip on December 4, 2012. Afterwards, she began to experience severe pain, discomfort and inflammation around the implant. According to the complaint, Mrs. Goldman suffered dislocation, disarticulation and/or a slipping feeling in the hip joint and a sensation that the Pinnacle device could not support her weight.
Additionally, she also experienced significant metallosis. On November 4, 2014, the plaintiff was forced to have her prosthetic removed in a costly and painful hip revision surgery.
DePuy hip lawsuit
According to the hip replacement lawsuit, Mrs. Goldmann now suffers chronic pain and discomfort. The plaintiffs claim they will continue to suffer harmful side effects in the future and are at an increased risk of suffering additional damages down the road.
The complaint alleges that all of the injuries and complications suffered by Mrs. Goldmann were caused by the defective design, warnings, manufacturing and unreasonably dangerous character of the DePuy Pinnacle Device. As a result of the design defects caused by the device, she has been forced to endure severe pain, crunching or popping noises in her hip region, trouble standing or walking, hip fractures or dislocations, fatigue, tissue inflammation and/or metallosis or revision surgery.
"Additionally, plaintiff has endured, or will endure, unnecessary pain and suffering; debilitating lack of mobility; inflammation causing damage or death to surrounding bone and tissue; more difficult revision surgeries; shortened life of subsequent implants; prolonged recovery time; physical therapy; lost wages; and increased risk of complications and/or death from additional revision surgeries," states the complaint.
Plaintiffs suing on 8 counts
Helen and Robert Goldmann are suing DePuy Orthopedics on eight counts, including:
Negligence
Strict Product Liability — Design Defect
Breach of Warranty
Loss of Consortium
Strict Product Liability — Manufacturing Defect
Negligent Misrepresentation
Strict Product Liability — Failure to Warn
Negligence Per Se
Thousands of DePuy Pinnacle lawsuits
More than 6,000 lawsuits have been filed by plaintiffs who have sustained an injury as a result of being implanted with the Pinnacle device. These hip implants weren't covered by Johnson & Johnson's $2.5 billion settlement in 2013 over a different line of metal-on-metal devices called ASRs. In August 2010, the company was forced to recall 93,000 implants across the globe, saying 12 percent failed within a five-year span.
In October 2014, a Dallas jury concluded that the Pinnacle hip implant is not defective, ruling against the plaintiff in the first bellwether case to go to trial — that of a Montana woman who claimed the implants leached cobalt and chromium material into her bloodstream, causing an infection that required surgical removal of the devices. The nine-member jury panel deliberated for more than 12 hours over a three-day span before rejecting the $1.5 million request for damages filed by 58-year-old Kathleen Herlihy-Paoli.
DePuy officials claimed the ruling was an affirmation that the company properly tested the implants prior to placing them on the market.