Xarelto Lawsuit Added to Multidistrict Litigation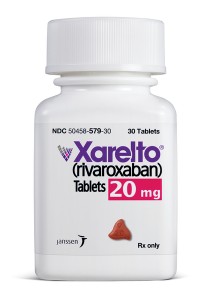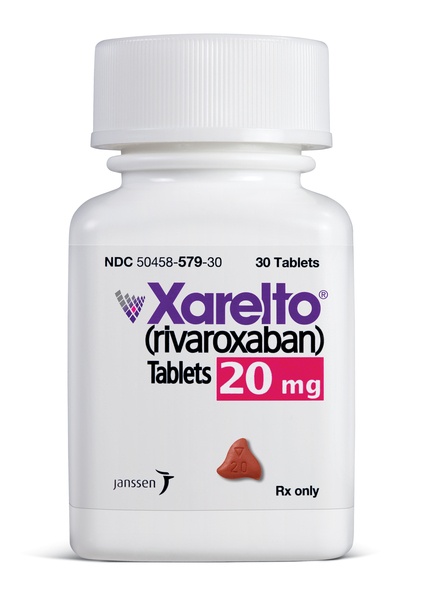 On April 23, 2015, a new Xarelto lawsuit was filed in the ongoing multidistrict litigation (MDL) against the makers and manufacturers of the blood thinning agent: Janssen Pharmaceuticals and Johnson & Johnson. This lawsuit is one of dozens filed by injured plaintiffs or their families, all of which have alleged severe, unforeseen side effects associated with the drug.
Xarelto made its debut on the American pharmaceutical market in 2011 and has since been touted by drug makers and medical professionals as a convenient and effective alternative to the blood thinner warfarin. However, unlike warfarin, there is no known antidote available in the event a counterbalancing coagulant is needed, and many patients have alleged severe and unexpected internal bleeding episodes.
Details of allegations against makers of Xarelto
Xarelto is prescribed primarily for the treatment of atrial fibrillation not caused by a heart valve malfunction. As well, patients afflicted with deep-vein thrombosis are also targeted by the "aggressive" marketing tactics utilized by Xarelto's creators – which are two of the largest pharmaceutical companies in the world. According to these manufacturers, Xarelto eliminates the need for regular blood monitoring and dietary restrictions, which are to commonly-criticized components of treatment with the alternative warfarin.
The plaintiff in this most recent case began his Xarelto treatment in January, 2013, upon the advice of his physician during treatment for atrial fibrillation. In April, 2013, the plaintiff was suddenly admitted to the hospital where he was found to be bleeding internally – a dangerous side effect of Xarelto considering there is no antidote.
The plaintiff further reiterated his experience by detailing research and worldwide adverse reports associated with Xarelto, including:
Seventy-two reported cases of death allegedly tied to Xarelto in Germany
Approximately 968 suspected undesirable side effects
Significant reports of post-operative pulmonary embolisms, the very condition Xarelto is designed to prevent
Higher risks of gastrointestinal bleeds
Defendants face allegations of negligence, failure to warn
When it comes to product liability involving prescription drugs, plaintiffs often allege a multitude of claims in order to effectuate maximum exposure to liability for the defendant(s) – and the Xarelto MDL is certainly no exception.
In this case, the plaintiff begins his allegations by contending the drug makers knew (or should have known) of the risks associated with the drug and failed to properly warn patients and physicians of the foreseeable danger.
As well, the plaintiff contends the drug was unreasonably dangerous in its design and manufacture, thereby exposing him to unnecessary risk.
From there, the plaintiff asserts the following additional claims:
Negligence
Negligent misrepresentation of the safety and effectiveness of Xarelto
Breach of express and implied warranties
Fraud
Violation of consumer protection laws
Punitive damages
Accordingly, the plaintiff is seeking damages sufficient to compensate him for the expenses and expenditures directly and collaterally related to his experience with Xarelto. He is also seeking medical expenses, lost wages, and punitive damages to punish defendants for their alleged intentional misconduct.
On December 12, 2014, the United States Judicial Panel on Multi-District Litigation approved plaintiffs' motion to centralize the 21 Xarelto lawsuits pending at the time. Over objection by defendants, the panel opted to consolidate the claims into MDL, and concluded the Eastern District of Louisiana would be an appropriate venue given its centralized experience and judicial experience with transferee cases.