FDA Issues Warning about New Class of Type 2 Diabetes Drugs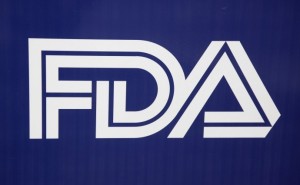 The FDA has issued a new diabetes drug warning concerning a class of drugs called SGLT2 inhibitors that are designed to treat type 2 diabetes.  The warning states that the agency has received reports of ketoacidosis, a condition involving dangerously high levels of acid in the blood, in connection with the use of the medications.
The safety announcement concerning the warning, issued on May 15, cites three medications in particular: AstraZeneca's Farxiga (dapagliflozin), Johnson & Johnson's Invokana (canagliflozin), and Lilly and Boehringer's Jardiance (embagliflozin). Also of concern are combination drugs, including Invokamet (J&J), Xigduo XR (AstraZeneca), and Glyxambi (Lilly and Boehringer), which contain one of these three medications along with other components.
The watchdog group Institute for Safe Medication Practices (ISMP) also referred to safety problems, including serious kidney malfunctions, associated with the drug Invokana in their quarterly report, issued on May 21.
Diabetes drug warning notes 20 cases of ketoacidosis
The FDA safety announcement reports that the agency received 20 adverse event reports of ketoacidosis cases associated with SGLT2 inhibitor use between March 2013 to June 6, 2014, and that they have received additional reports after the latter date.
All patients visited the emergency room or were hospitalized. The agency reports that the ketoacidosis cases received were not typical, in that the condition usually occurs in those suffering from type 1 diabetes under specific circumstances that generally included high blood sugar levels: the incidences in question occurred in type 2 diabetes patients whose blood sugar levels were only slightly elevated.
The FDA warning states that patients using the medications listed above should be alert to possible symptoms of ketoacidosis, including breathing difficulties, nausea or vomiting, abdominal pain, confusion, or atypical fatigue; such patients should seek medical attention immediately. However, patients should not discontinue use of their medications without consulting their doctors.
SGLT2 inhibitors plagued by new safety concerns
The new class of diabetes medications, sodium-glucose cotransporter-2 (SGLT2) inhibitors, function by causing blood sugar to be secreted in the urine. They became popular because, in addition to their effectiveness in treating diabetes, they also led to moderate weight loss and lower blood pressure, both potential problems for diabetes patients. Concerns about heart issues associated with the new drugs had been constraining sales but were laid to rest by the release of recent data.
However, the ISMP says that it has identified 457 serious adverse event reports associated with Invokana in the second quarter of 2014, including 5 related to renal toxicity involving various kinds of kidney problems. Other issues involved serious problems with facial or oral swelling, skin rashes, urticaria, and skin exfloliation. With the exception of kidney stones, such problems are not listed in the prescribing information provided by the manufacturer.
Analysts say warning could boost sales of alternative drugs
Bernstein analyst Tim Anderson has suggested that the safety warning concerning the SGLT2 inhibitors could actually boost sales of alternative type 2 diabetes medications, specifically Januvia (produced by Merck). He notes that, "Inasmuch as there will be heightened awareness of this new safety issue with the SGLT2s, it could benefit other oral diabetes drug classes such as the DPP4 inhibitors."
However, concerns have also been raised about Januvia (sitagliptin), whose most serious reported side effects include pancreatitis and pancreatic cancer. Januvia is currently the leading type 2 diabetes drug on the market.