Petition to Centralize Talc Cancer Lawsuits in NJ State Court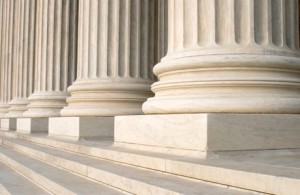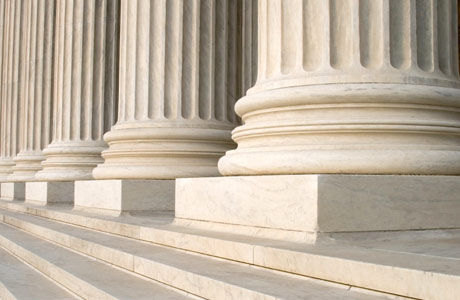 According to the New Jersey court system, over 100 talc body powder lawsuits alleging cancer have been brought in the state. The product liability complaints, filed against Johnson & Johnson, Personal Care Products Council and Imerys Talc America Inc. allege that plaintiffs were not sufficiently warned about the cancer risks of talcum powder, particularly when used for feminine hygiene purposes.
Last month, a request was made by the defendants to consolidate claims for more efficient pre-trial processes that may better serve the courts and all parties. According to a Notice to the Bar, released by the New Jersey court on June 8, the defendants have requested that Judge Nelson C. Johnson oversee the centralized multi-county litigation in Atlantic County Superior Court, where the majority of the lawsuits have been filed.
Petition for talc body powder lawsuit centralization
At least 87 talc lawsuits are currently pending in Atlantic County, New Jersey, states the defendant's letter to the bar. But owing to the increased number of similar filings in Bergen County, which would be overseen by eight different judges, the defendants ask that all claims be centralized to avoid the risk of duplicative discovery and inconsistent pretrial findings.
If the petition is granted, all state-level talcum powder claims alleging ovarian cancer would be transferred before one judge where both parties would benefit from pooled resources. The hope of such coordinated litigation is to avoid individual trials, should a global settlement be reached. Though plaintiffs' allegations are similar, each case will still be treated individually, unlike a class action suit.
Allegations raised by plaintiffs
At the core of allegations is that the defendants knew or should have known that its talc products Shower-to-Shower and Baby Powder, when used as a feminine dusting powder, could increase the risk of ovarian cancer. Prior research has demonstrated that the talc particles, when used for feminine hygiene, can migrate through the vagina into the female reproductive tract, where they may cause tumors over time.
Women argue that the product labels were wholly inadequate in regards to this cancer risk, as the labels only caution that consumers should avoid possible eye contact and refrain from inhalation, especially by children. Claimants contend that had manufacturers offered proper warnings concerning genital use of talcum powder, they would never have used their products in such a manner, thus avoiding a life-threatening diagnosis.
Causes of action listed in recent lawsuits include negligence, failure to warn and breach of warranties.
Talc and ovarian cancer studies
While preliminary studies have yielded mixed results on the association between talc-containing products and ovarian cancer, agencies like the International Agency for Research on Cancer (IARC)  state that the "perineal use of talc-based body powder is possibly carcinogenic to humans."
One study presented in Cancer Prevention Research did not find a causal link between the two, but did support a meta-analysis of 16 other studies that discovered a 30 percent increased risk of ovarian cancer among women who used talcum powder.
Talc ovarian cancer litigation is relatively new, though one prior case has gone before a jury. In 2014, jurors in South Dakota found that J&J failed to adequately warn consumers about the potential cancer risks of its body powder, but the panel did not find that Shower-to-Shower was a defective product, thus no damages were awarded in the case.
Talc product injury lawyers continue to review cases of women who developed cancer during or after talcum powder use on the genital area. Women considering litigation are advised to speak with a defective drug attorney as soon as possible, as statutes of limitations set strict deadlines for filing a legal complaint for damages.