Hiring a Talcum Powder Lawyer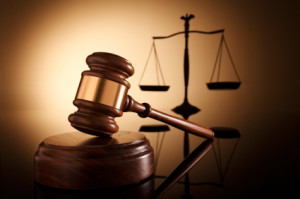 The dangers of talcum powder have recently emerged within mainstream medicine and research – prompting many to consider whether working with a talc cancer attorney is in their best interests. According to several scientific studies, the chemical makeup of talcum powder – which is found in virtually hundreds of cosmetic and hygiene products – can possibly lead to the development of ovarian cancer, particularly in women who have used the product in the genital area. Top makers of talcum powder, including Johnson & Johnson, have allegedly known about this risk for decades and failed to warn consumers of the heightened risk of injury associated with the product.
If you have developed ovarian cancer as a possible side effect of the use of talcum powder, we encourage you to continue reading about the benefits of enlisting the services of a qualified and experienced talcum powder lawyer.
Benefits of working with a talc cancer attorney
Manufacturers of talcum powder are often large corporate conglomerates with a pre-assembled legal team instructed to avoid paying money to injured victims at all costs. For this reason, an unassisted talc cancer plaintiff could quickly wind up settling the matter for a sum much lower than fair and adequate compensation.
An experienced talcum powder lawyer can offer thorough knowledge of the issues at hand, including the proper claims to file and procedural steps to follow. Attempting to navigate the civil litigation process on your own could result in missed deadlines, improper filings or – at the worst – a dismissal of your case.
How a talc injury lawyer can help
Your talcum powder attorney will begin the case at the very first meeting – inquiring as to the details of your cancer experience and why you think you developed cancer as a side effect of the use of talcum powder. Your lawyer will advise you as to the potential likelihood of success with your claim, as well as whether your case presents any defects (e.g., a statute of limitations issue). If your case appears well-suited for the talc cancer litigation track, your attorney will officially begin the lawsuit by filing a complaint on your behalf in federal or state court. The proper court in which to file will depend upon several factors unique to your particular lawsuit.
Once your case is filed, the talcum powder manufacturer will have an opportunity to file an answer. From there, your talc attorney will engage in the discovery process – which involves the mutual exchange of documents and evidence material and relevant to your case. Your lawyer will also discuss the possibility of settling the matter if it appears the defendant is willing to offer a fair settlement amount that truly compensates you for your injuries.
If the defendant is unwilling to settle, your talc ovarian cancer attorney will move your case forward toward a trial.
What to look for in a talc lawyer
Talc cancer cases are not your typical negligence case and these lawsuits involve highly-nuanced areas of the law. More specifically, a talc cancer lawsuit will likely involve allegations relating to products liability, breach of warranty, deceptive trade practices and other similar causes of action relating to injuries inflicted upon consumers as a result of a defective good or product.
When searching for a talc cancer lawyer, the following traits may indicate a strong selection:
Recent experience litigating medical device cases on behalf of plaintiffs
Prompt attention to questions and inquiries
Understanding of medical evidence
Professional demeanor
Solid reputation within the legal community
No history of discipline or sanctions by the state bar or similar governing organization
Choosing the right talc injury lawyer can be one of the most pivotal decisions in your cancer case – one you should never take lightly. Working with a lawyer with whom you connect and can openly share information is vital to advancing a strong complaint and may ultimately make the difference in the overall outcome of your lawsuit.
Talc cancer lawsuits – the basics
Talcum powder lawsuits generally involve allegations that the manufacturer knew of the risks of cancer and failed to warn consumers – thereby preventing consumers from making an informed and educated decision over whether to use the product. In order to prove this type of allegation, your attorney will advance evidence to show that the company knew, or should have known, about the cancer link – which is accomplished by presenting public studies or correspondence indicating the company was aware of the issue.
In the context of talcum powder, the FDA itself was warned several times by concerned medical professionals. Nonetheless, it has not issued an official warning or placed any labels on talcum powder products to protect consumer from harm. However, a medical product maker may still face liability even if the FDA has not stepped in to confirm a product's dangerous characteristics.
Ongoing talc cancer litigation
Talcum powder lawsuits are emerging across the United States – many of which are directed at medical product mega-company Johnson & Johnson. In one recent case out of South Dakota, a jury recently found Johnson & Johnson liable to a plaintiff who had developed ovarian cancer after using its "Shower to Shower" product for nearly 30 years.
Talcum powder attorneys are currently investigating ovarian cancer claims and many offer free case evaluations to injured women across the country.