Fatal Intracerebral Hemorrhage Allegedly Caused by Xarelto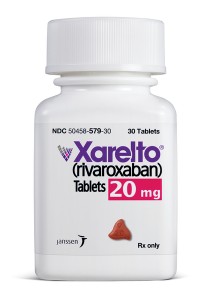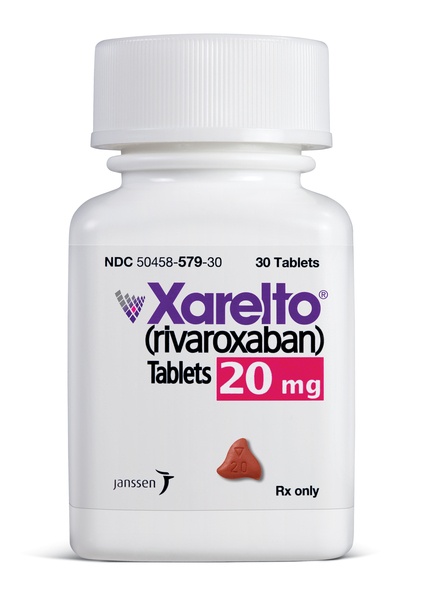 A widow from Missouri has filed a Xarelto lawsuit against Johnson & Johnson, Janssen Research & Development, Bayer Healthcare Pharmaceuticals, et al. to demand that the defendants be held liable for the death of her husband. Dixie A. Smith, surviving spouse of Jay Christopher Smith, filed the complaint in the U.S. District Court for the Eastern District of Louisiana, where it joins similar lawsuits pending in multidistrict litigation (MDL) No. 2592 before Judge Fallon.
The plaintiff contends that had her late husband never taken the defendants' medication, Xarelto, he would not have suffered a deadly intracerebral hemorrhage. Ms. Smith is suing for compensatory damages for past, present, and future economic expenditures incurred as a result of the decedent's use of Xarelto, including medical and funeral expenses, loss of earnings, loss of companionship and support, and loss of the prospective net accumulations of an estate.
Decedent suffered intracerebral hemorrhage
The decedent's physician prescribed Xarelto (rivaroxaban) during December of 2012. He continued to take the medication as prescribed until May of 2013. On May 4, the decedent was admitted to an intensive care unit (ICU), at which point the hospital staff discontinued his use of Xarelto. He was transferred to the care of a specialty hospital unit on May 18 and on May 22 he died of the intracerebral hemorrhage.
According to Ms. Smith's Xarelto lawsuit, her late husband's passing was a direct result of his use of rivaroxaban, which he reportedly never would have taken had he been fully informed of the risks. Xarelto is an anticoagulant or blood thinner that is prescribed for the treatment and prevention of blood clots. The medication is intended to reduce the risk of life-threatening complications caused by blood clots, including pulmonary embolism and stroke.
Clinical reviews of Xarelto
The product liability lawsuit regarding Xarelto draws attention to several reviews and clinical studies of the drug, including a 2012 report issued by The Institute for Safe Medication Practices. This report stated that there had been "356 reports of serious, disabling, or fatal injury in which rivaroxaban was the primary suspect drug. The report more than doubled from the previous quarter total of 128 cases."
The organization brought these statistics to the attention of the defendants, who reportedly advised The Institute for Safe Medication Practices that the data did not reflect any safety issues that required action. Ms. Smith's Xarelto lawsuit alleges that the defendants prioritized profit over patient safety.
Her complaint further claims that the defendants concealed their knowledge of the severe and life-threatening complications of Xarelto from consumers and the medical community. The lawsuit notes that the pharmaceutical giants failed to highlight the risks of uncontrollable bleeding events, nor did they provide medical protocols for stabilizing patients suffering from these bleeding events.
Xarelto had been marketed as a replacement for an older blood thinner, warfarin (Coumadin). Warfarin has been used for years for patients who may be at a higher risk of blood clots. However, patients taking warfarin required regular medical monitoring and dietary restrictions, which Xarelto had promised to eliminate.