Second Round Bellwether Mirena Lawsuits Chosen in MDL
In yet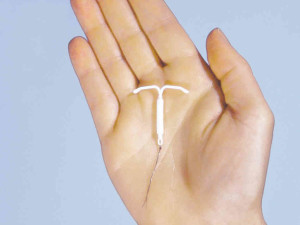 another key development in the progress of well over a thousand federal Mirena IUD lawsuits, Judge Cathy Seibel of the U.S. District Court in the Southern District of New York has recently identified five cases which will comprise a second round of bellwether trials to be heard as part of the ongoing multidistrict litigation (MDL).
The hope is that these trials will prove informative to all parties, offering guidance as to the reaction juries are likely to have when assessing similar fact patterns, evidence and legal arguments and perhaps facilitating settlement of a large number of pending cases.
Mirena MDL moves forward with bellwether order
All federal product liability litigation pertaining to the Mirena intrauterine device has been consolidated before Judge Seibel dating back to April 2013. The purpose of this centralization has always been to facilitate judicial economy, eliminate redundancies during the discovery process, prevent inconsistent pretrial rulings and encourage global resolution wherever possible. As of June, over 1,100 cases had been transferred into the federal MDL, with another 2,000 pending in a multi-county litigation in New Jersey's Bergen County Superior Court.
According to her order dated July 1, Judge Seibel chose five Mirena cases to be heard in the second round of bellwether trials, with a final schedule of trial dates to be determined in August. It should be noted that the outcome of the bellwether trials are never binding on the plaintiffs in other cases, but these matters are heard in hopes that they may foster discussions between the parties that could lead to large scale resolutions that eliminate the necessity of a high volume of costly, time-consuming trials.
Background of Mirena IUD lawsuits
Brought to market by Bayer in 2008, the Mirena IUD is a contraceptive device long promoted as being safe and convenient. In subsequent years, however, numerous adverse event reports accumulated, cataloguing very serious complications including abscesses, infections, device migration and uterine perforation. Ultimately, the frequency of these side effects led many to pursue litigation against the maker of the contraceptive devices. Bayer has vigorously defended against claims made in Mirena IUD lawsuits, denying allegations that warning labels were insufficient, misleading and vague. Though the device manufacturer has repeatedly underscored the fact that Mirena packaging did indeed mention the possibility of uterine perforation, plaintiffs have continued to argue that the language was intentionally limited in scope and that the company also failed to warn physicians and patients about known risks of fetal injury and ectopic pregnancy stemming from use of the device.
Additional allegations common to many lawsuits include assertions that Bayer failed to subject the product to appropriate pre-market testing and/or post-market surveillance in order to assess the true level of risk posed to women using the device. It has also been alleged that Bayer sent Mirena to market hastily and negligently, without adopting economically and technologically viable design features which would likely have mitigated the risk of IUD migration following insertion.