Bard IVC Filter Lawsuits to be Centralized in MDL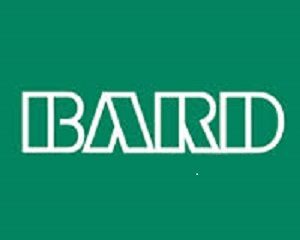 The U.S. Judicial Panel on Multidistrict Litigation (JPML) has accepted a motion filed by a group of plaintiffs to centralize all Bard IVC filter lawsuits as part of one coordinated litigation process. The federal multidistrict litigation formed by the panel (MDL No. 2641, In Re: Bard IVC Filters Products Liability Litigation) will take place in Arizona under U.S. District Judge David G. Campbell.
The purpose of the MDL's creation is to enable a common pretrial discovery process that will avoid duplicative efforts and resolve as efficiently as possible a large number of similar lawsuits filed against the same defendant. Preliminary trials will be held to test the waters and to encourage large scale settlements. Thus far, only a few settlements have been reached in trials concerning Bard devices.
Bard IVC filter lawsuits concern injuries such as punctured blood vessels or organs
IVC (inferior vena cava) filters were designed to be inserted into a vein to prevent a blood clot from traveling to the lungs and are used for patients at risk for blood clot complications but who cannot take blood thinners. The panel found that the 22 lawsuits to be consolidated shared several key features, including allegations that C.R. Bard's filter products were prone to fracture, migrate, tilt, or perforate, causing injury to patients who had been implanted with them. Common injuries include punctured blood vessels or organs.
Bard IVC cases concern three of the company's products: the Bard Recovery filter; the Bard G2 filter; and the Bard G2 Express filter.  While the initial group forming the MDL comprises about two dozen cases, legal observers speculate that the number of Bard filter lawsuits will continue to grow.
The FDA has received hundreds of complaints about Bard's three filter models in the 10 years that the products have been on the market. And, in 2010, the Journal of the American Medical Association (JAMA) published a study in which the authors found a 25% breakage rate in connection to Bard Recovery filters and a 12% failure rate for the Bard G2 filter.
Cook Medical IVC filter lawsuits
The Bard lawsuits join a larger assemblage of complaints filed against Cook Medical over its own filter products. Well over 100 lawsuits have already been filed against Cook concerning their Celect and Günther Tulip IVC filters. The complaints were centralized as part of an MDL in October of 2014 in the Southern District of Indiana, under Judge Richard L. Young.
The FDA has expressed concern about products produced by Cook, Bard, and other manufacturers, issuing a safety communication on August 9, 2010. In their communication the administration strongly urged doctors to remove the IVC filters once the risk of developing a blood clot related complication had passed. The products in question were designed to be used only on a temporary basis; however, a large percentage of doctors had not removed the filters, increasing the risks of breakage and injury for their patients.
In an updated safety communication of May 6, 2014, the FDA reminded surgeons of the need to remove the temporary filters and stated that they would continue to gather data on IVC filter safety issues.