About IVC Filters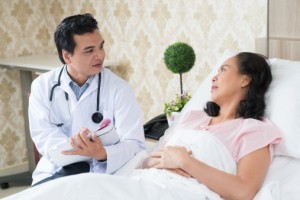 A medical device known as a retrievable inferior vena cava filter (IVC filter) is a small mechanism made of metal. Engineered to prevent blood clots from reaching a patient's lungs, the device is described as resembling a small cage that is placed into a vein via surgery. Generally, blood thinning drugs are given in order to protect against the dangers of clots, but for individuals who cannot take such medications for one reason or another, IVC filters have been seen as a viable alternative.
These devices made their debut on the market in 1979 and have enjoyed consistent use since that time, with hundreds of thousands of patients having been treated with them.
IVC filters help prevent pulmonary embolism
Deep vein thrombosis (DVT) is a serious condition in which blood clots form in the upper and lower extremities as well as the pelvis. Though they are not generally fatal in and of themselves, they can prove deadly if they make their way to the patient's lungs and transform into something referred to as a pulmonary embolism (PE). Presenting real risk to patients suffering from them, pulmonary embolisms are responsible for roughly 300,000 deaths annually. To reduce the harm caused by this complication, many doctors make use of IVC filters.
Unfortunately, not all IVC filters offer the same level of effectiveness, as has been revealed by recent research studies. Certain products on the market tend to migrate from their original location within the body, making them nearly useless and quite dangerous. In addition, some IVC filters have been shown to pose a risk of vein punctures that result in uncontrolled bleeding and other serious concerns.
How IVC filters function
The inferior vena cava transports de-oxygenated blood from the lower body to the heart. IVC filters are meant to stop blood clots that have formed elsewhere in the body from reaching the lungs and heart and potentially causing death. Such devices are implanted via catheter by a cardiologist, radiologist or a vascular surgeon and require just a small incision near the groin or neck of the patient.
The metal wires that comprise the IVC filter work to stop blood clots in their tracks and keep them away from the lungs. Two types of filters exist, permanent and retrievable IVC filters. Once a device of the latter classification is no longer serving its intended purpose, doctors can remove it in much the same way as they implanted it.
It should be noted, however, that as useful as retrievable IVC filters can be for patients who need protection from blood clots that may travel to the lungs, they have been  the subject of product liability lawsuits resulting from organ perforation, device migration and disintegration events.
Complication reports on the rise
Patients who receive IVC filters continue to face the risk of vein damage and the formation of blood clots that can elude the device and reach the lungs. Additionally, the filters themselves have attracted increased scrutiny due to a growth in reports of complications arising after implantation. 2010 saw the U.S. Food and Drug Administration issue a safety communication outlining the rise in adverse event reporting connected to IVC filters.
Some of the most commonly reported malfunctions and complications have included:
Aortic perforations caused by the device
Cardiac tamponade
Vena cava punctures
Chest pain
Migration of the device
Fractures of the filters
Device embolization, whereby components break off from the device itself
Over 35 percent of reported complications involved migration of the device to areas of the body other than the implantation site. Device embolization was the next most common problem arising from the use of retrievable IVC filters. The devices in question are designed to be removed once the risk of clot movement has passed, though the FDA has cautioned that far too many IVC filters remain in the body long after they are needed, posing additional risk to patients.
Also causing concern is the fact that while IVC filters are intended for use only in patients who have a history of pulmonary embolism and who are unable to use traditional anticoagulant drugs, many physicians are using the devices in patients exhibiting neither indicator.
Studies underscore migration, fracture risk
Multiple studies have lent additional support to the concerns surrounding retrievable IVC filter devices. The renowned Journal of the American Medical Association published a study examining complications arising from IVC devices utilized at a major trauma center. Researchers discovered that in far too many instances, the IVC filters were not being removed from patients once their risk of clot migration had subsided. It was found that just 58 of 679 implanted, retrievable filters were ever actually removed, with many more being allowed to remain in patients' bodies much longer than needed. The consequences of this scenario were often quite serious, with many patients suffering pulmonary embolism or other thrombotic events.
A study published in the journal Archives of Internal Medicine revealed profound concerns with two particular types of retrievable IVC filters, specifically the Bard G2 and the Bard Recovery models. The reported failure rates of these devices have been alarming, with roughly one quarter of Bard's Recovery filters experiencing failures involving device fractures or disintegration. The G2 device demonstrated a failure rate of roughly 12 percent, evidencing risk to patients implanted with the filters. Device maker Bard has not been the only target of criticism concerning the safety of its IVC filters. The Gunther Tulip filter and the Celect filter by Cook have also formed the basis of numerous complaints of device migration and vein perforation.
IVC filter lawsuits gaining steam
As a result of the growing reports of serious complications arising from the use of retrievable IVC filters, lawsuits have been taking shape in courts across the country. Litigation concerning Gunther Tulip filters and Cook Celect devices has been centralized in the U.S. District Court in the Southern District of Indiana, and a motion is currently pending to consolidate all Bard IVC litigation.  The move toward centralization is meant to facilitate judicial economy, generate consistency in pretrial rulings and promote settlement possibilities in a large number of similar cases.
Though the final scope and volume of IVC filter lawsuits remains unknown, it is anticipated that more and more plaintiffs who have suffered serious complications following implantation of these devices will step forward to seek compensation. Attorneys nationwide are continuing to review potential cases on behalf of those who believe they were harmed by defectively designed, manufactured and marketed healthcare products.