New Study Underscores High Perforation Risk for Cook Celect IVC Filters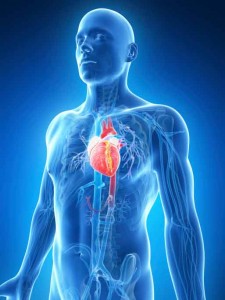 Increasing ranks of patients previously implanted with inferior vena cava (IVC) filters are now filing lawsuits after suffering serious, sometimes deadly complications. Though designed to reduce the likelihood that blood clots will travel to the lungs in patients predisposed to their formation, growing reports of IVC device failures such as migration and vein perforation have caused alarm. Notably, a recent study has shed new light on the significant perforation risk posed specifically by the popular Cook Celect filters.
Details of IVC filter retrievability study
Research scientists from the University of Colorado and Northwestern University endeavored to compare the retrievability factor of the Cook Celect IVC filter and the Rex Option filter. Retrievable IVC filters are designed to remain in the body for a limited period of time and ultimately removed once the risk of pulmonary embolism is deemed passed. Concern has grown that far too many filters are not removed in a timely manner and allowed to remain within the body, exposing patients to unnecessary risk.
According to the study, retrieval figures between the Cook and the Rex filters were similar, but the perforation rate for the Cook Celect filter stood at a shocking 43%.
Complications linked to IVC filters include:
Punctures of the vena cava
Aortic perforations
Cardiac tamponade
Embolizaiton of the device
Filter fractures
Device migration
Considering the fact that many of the filters are not retrieved and removed as recommended, patients may be at risk of serious injury or even death.
History of concern about IVC filter problems
Increased awareness of suspected safety problems with retrievable IVC filters began to take shape in 2010, when the U.S. Food and Drug Administration issued its first safety alert discussing a marked rise in the number of adverse event reports related to the devices. Since then, additional research studies have highlighted the widespread failure of doctors to remove these devices once they are no longer needed and the resulting increase in pulmonary embolism and other dangerous events.
IVC filter lawsuits continue to be filed
IVC filter lawsuits pertaining to alleged failures of Cook devices have been consolidated into multidistrict litigation (MDL) since October of 2014. The process is being overseen by Judge Richard Young in the U.S. District Court for the Southern District of Indiana and is designed to facilitate streamlined discovery processes, consistency of pretrial rulings and settlement negotiations wherever possible.
Eventually, several so-called "bellwether" trials will be held to help the parties assess how juries are likely to respond to evidence, fact patterns and legal arguments common to many of the pending cases. At that point, it may become clearer whether or not global settlement of multiple matters is possible.
Cook is by no means the only manufacturer of IVC filters currently being targeted by plaintiffs across the country. C.R. Bard's devices have also been the subject of a rising number of product liability lawsuits, and the U.S. Judicial Panel on Multidistrict Litigation has just granted a motion to consolidate all federal cases stemming from these devices in an MDL. Existing Bard IVC filter cases in the federal system will now be under the oversight of Judge David G. Campbell in the U.S. District Court for the District of Arizona.