Bard G2 IVC Filter Injury Alleged by Pennsylvania Man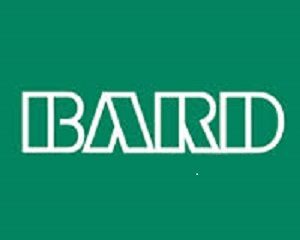 Earlier this month, Kevin Gross filed an IVC filter lawsuit against C.R. Bard, Inc. and Bard Peripheral Vascular in the United States District Court for the Eastern District of Pennsylvania. The plaintiff, a resident of North Wales, Pennsylvania, near Philadelphia, allegedly suffered serious injury from a vena cava filter manufactured by the defendant.
According to the complaint, in September 2012, the plaintiff had a Bard G2 IVC filter placed at Philadelphia's Thomas Jefferson Hospital. It was later discovered that the filter had migrated within the vein and caused a perforation.
The plaintiff was injured by the vein perforation and required a difficult surgery to repair the vein. The surgery was also intended to remove the device, but the filter could not be extracted. Now Gross argues he will be exposed to a lifetime of risk and require ongoing monitoring.
Bard filters linked with high complication rates
The Inferior vena cava (IVC) is a large vein in the abdomen that carries blood from the lower body to the heart and lungs. IVC filters were introduced in the 1960s to treat patients who cannot take blood thinners and the designs have periodically changed over the past five decades. IVC filters typically look like small metal spiders. They work by catching blood clots, also called thrombi, in the cage area that is formed where the metal legs are joined so that they cannot reach the heart or lungs.
When they first reached the market, IVC filters were designed to be placed permanently. Similar designs by other manufacturers have proven to be low risk. But Bard's G2 Filter, and its predecessor Recovery Filter, are the exception. They were each designed to be placed temporarily and removed once the risk of blood clots had passed. Their design and construction has proven to be too weak for long-term use, and according to some studies, between 20% and 31% of recipients experience a complication.
Bard allegedly had knowledge of IVC filter defects
According to the Gross complaint, the Recovery Filter comes with a significantly higher failure rate than other similar devices on the market. It goes on to state that shortly after its entry, Bard began receiving reports of the device fracturing, tilting in the IVC, and migrating. In early 2005, Bard silently withdrew the device from the market but did not announce a recall to alert affected consumers. It redesigned the filter and released its second generation design, the G2 Filter. The G2 allegedly suffers from the same design and manufacturing defects as the Recovery.
Gross seeks compensation for past and future damages incurred as an alleged result of the Bard IVC filter. He also requests that the case be conditionally transferred to the multidistrict litigation (MDL) that has been created in the District Court of Arizona for claims related to Bard IVC Filters. The MDL currently contains over 100 federal lawsuits pending against Bard alleging that its IVC filters have caused harm.