Safety of Johnson & Johnson's Products in Question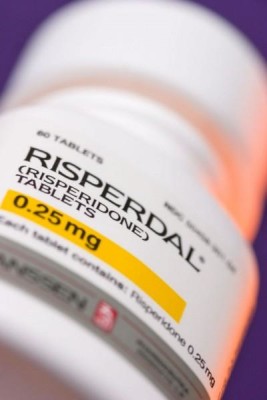 Since its founding in 1886 by three brothers, Johnson & Johnson has become a globally recognized brand. Johnson & Johnson portrays itself as the go-to brand for family-friendly products, from its 1894 launch of maternity kits to make childbirth safer to the 1954 release of its iconic Johnson's Baby Shampoo with the No More Tears formula.
Yet, behind the scenes, some consumers may not be aware that its products have become the subject of debate – and litigation. Recently, investigative journalist Steven Brill published an exposé on The Huffington Post Highline entitled "America's Most Admired Lawbreaker."
The piece chronicles the rise of Johnson & Johnson, including the past 20 years of drug sales, most notably, Risperdal.
"Patients first. Profits last."
In keeping with tradition, this motto is printed at the top of each annual report issued by J&J. It's posted at all major company events and it's carved into stone in the lobby at the headquarters of J&J. The "Patients first. Profits last." credo was established by the son of one of the founders, Robert Wood Johnson II, who painstakingly built the company over 30-plus years and remained devoted to public service.
Yet, claims Brill, J&J appears to have forgotten this motto in recent years. Brill points to the thousands of lawsuits filed by plaintiffs with regard to Risperdal, a drug designed and marketed by J&J for the treatment of schizophrenia and symptoms of bipolar disorder.
The plaintiffs claim that J&J inappropriately marketed the drug toward children and that the pediatric patients who used Risperdal were at an increased risk of gynecomastia. Gynecomastia is a condition characterized by the abnormal enlargement of breast tissue in males. While gynecomastia is not necessarily medically harmful, it may lead to psychological trauma. Some of the males who developed gynecomastia after using Risperdal underwent surgery to correct the anatomical problem.
Johnson & Johnson has already settled thousands of lawsuits pertaining to alleged Risperdal complications, while admitting zero wrongdoing.
Whistleblower's qui tam lawsuit
Brill's exposé details how Risperdal sales representative Vicki Starr began to question the marketing material she was given and the approach she was instructed to use. In late 2003, Starr was thinking of quitting her position with J&J's Janssen division, citing her concerns over the safety of Risperdal side effects. She called a friend and former mentor to inquire about job openings elsewhere. Starr's mentor encouraged her to contact a lawyer instead to explore the possibility of filing a qui tam lawsuit. Starr agreed to become a whistleblower and began to send information, including sales materials, to her counsel, who passed it along to the U.S. Attorney's Office in Philadelphia. This process continued for several years and eventually involved at least eight whistleblowers.
After a nine-year investigation, the U.S. Department of Justice and Johnson & Johnson announced that it was settling the criminal investigation regarding alleged Medicare fraud and alleged illegal marketing to the tune of $2.2 billion. The settlement covered Risperdal and two other drugs. The settlement is not an admission of wrongdoing; Johnson & Johnson has steadfastly refused to make any such admissions.