Plaintiffs' Lawyers Apply for Leadership Roles in Bard IVC Filter Litigation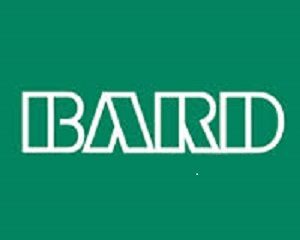 The lawyers of a number of plaintiffs who have filed IVC filter lawsuits against C.R. Bard have applied for leadership positions in the recently created multidistrict litigation. On Aug. 17, the U.S. Judicial Panel on Multidistrict Litigation established consolidated pretrial proceedings for all product liability cases regarding vena cava filters by C.R. Bard .
The MDL was established to eliminate duplicative discovery, avoid inconsistent pretrial rulings and conserve the resources of everyone involved.
All lawsuits involve common factual questions stemming from allegations that IVC filter design defects make them more likely to fracture, migrate, tilt or perforate the inferior vena cava, resulting in injury.
Plaintiffs' lawyers ban together
An initial scheduling conference was held on Oct. 29 before the Honorable David G. Campbell. Prior to this, many of the plaintiffs' lawyers filed applications to hold leadership roles that would allow them to take certain actions during coordinated pretrial proceedings that would benefit everyone who filed a complaint. According to a petition filed in mid-October, a meeting amount plaintiffs' counsel was held at the beginning of the month where one attorney was appointed the role of Lead Counsel and Liaison Counsel.
Bard IVC filters are implanted to lower the risk of blood clots traveling to a patient's lungs and subsequently causing a pulmonary embolism, but many patients have found them more harmful than beneficial.
FDA sends warning letter to Bard
On July 13, 2015, the U.S. Food and Drug Administration sent a warning letter to C.R. Bard Chairman and Chief Executive Officer Timothy M. Ring. The letter addressed multiple misbranding, quality systems and MDR violations found during inspection of the Bard Peripheral Vascular facility in Tempe, Ariz. and the C.R. Bard facility in Queensbury, N.Y.
The facilities serve as a speculation development and manufacturing site for the IVC filter delivery systems and components, including the Denali Filter, the Simon Nitinol Filter, the Recovery Cone Removal Kit and more.
The FDA warning letter was in regard to multiple prior responses from C.R. Bard executives that the agency found inadequate.
Long-term risks of vena cava filters
On Aug. 9, 2010, the FDA issued a safety communication to medical professionals regarding the removal of the device after a patient's risk for pulmonary embolism decreases.
"Known long-term risks associated with IVC filters include but are not limited to lower limb deep vein thrombosis (DVT), filter fracture, filter migration, filter embolization and IVC perforation," the FDA noted.
Health regulators recommended that medical professionals remove the IVC filter as soon as the patient no longer needs it, to minimize their risk of developing unwanted side effects.
"FDA encourages all physicians involved in the treatment and follow-up of IVC filter recipients to consider the risks and benefits of filter removal for each patient,'" said the statement. "If a patient has a retrievable IVC filter that should be removed based on his or her individual risk/benefit profile, the primary care physician and/or those providing ongoing patient care should refer the patient for IVC filter removal when feasible and clinically indicated."