Status Conference Scheduled in Ethicon Power Morcellator MDL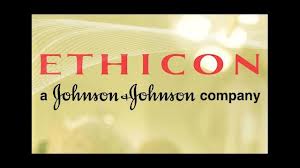 Following the recent establishment of multidistrict litigation for Ethicon morcellator lawsuits in the U.S. District Court for the District of Kansas, Judge Kathryn Vratil has set an initial status and scheduling conference for November 18.
The proceeding will offer the parties an opportunity to discuss pretrial procedures designed to achieve economical resolution of cases with common allegations and preserve judicial resources. Discovery plans and other organizational matters are also likely to be addressed at the status conference.
According to the October 16 order setting the initial conference date, Judge Vratil revealed that the parties to this litigation should be prepared to operate within a time frame tailored to facilitate completion of discovery in 12-18 months. If significant settlement progress is not made between the parties in that time, individual matters may be remanded to the courts from which they originated for further proceedings.
Ethicon morcellator claims share common allegations
The matters now consolidated before Judge Vratil in the Ethicon MDL are the culmination of growing suspicions that the manufacturers of power morcellators were or should have been aware of the risk that power morcellation could disperse cancer cells and result in rapid escalation of existing, undetected disease.
Litigants in these cases commonly argue that the device makers did not sufficiently warn patients and physicians of known risks, depriving them of the option of seeking alternative, perhaps safer treatment methods including traditional hysterectomies. Some plaintiffs assert that morcellator manufacturers had knowledge of the dangers of these devices dating back to the early 1990s, yet their silence caused thousands of women to expose themselves to unnecessary harm.
Background of morcellator controversy
Laparoscopic power morcellators are bladed tools designed to facilitate the shredding of fibroids and other tissues as well as their removal through small incisions in the abdomen of patients. The use of devices of this type has grown in the recent past, as they can often prevent the need for more invasive surgical procedures. In response to numerous adverse event reports, in 2014, the U.S. Food and Drug Administration issued a safety communication recommending that physicians cease using these devices in fibroid removal due to concerns regarding the possible spread of endometrial stromal sarcoma and leiomyosarcoma, particularly deadly forms of cancer.
Johnson & Johnson/Ethicon soon made a voluntary suspension of morcellator marketing and sales, stating that further study of their safety was required. Shortly thereafter, the company declared its intention to completely exit the power morcellator sales market and asked physicians to return all such devices in their possession.
Scope of morcellator litigation
Despite continued requests from watchdog groups, the FDA has refused to recall power morcellators from the U.S. market, and multiple manufacturers continue selling them without any indication that recalls may be imminent.
The creation of the Ethicon MDL and the widespread use of morcellators in recent years provides a hint into the potentially large scope of litigation that may ultimately materialize.