Transvaginal Mesh Lawsuit Points to FDA Safety Communication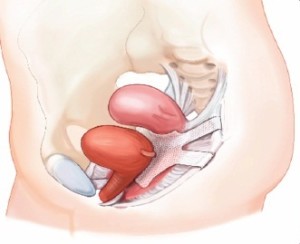 Kathryn Singleton has filed a lawsuit against American Medical Systems, Inc., Endo Pharmaceuticals, et al. in the U.S. District Court for the Eastern District of Louisiana.
The plaintiff is a resident of Louisiana who claims that the defendants' pelvic mesh devices directly caused her significant physical and psychological injuries. The lawsuit names the InteXen and BioArc Trans Obsturator Subfacial Hammock as the allegedly defective devices in question.
Plaintiff alleges serious injuries
According to her transvaginal mesh lawsuit, Singleton underwent surgery to implant these medical devices on April 7, 2009. She received the mesh implants with the intention of treating her pelvic organ prolapse (POP) and stress urinary incontinence. POP is a common health problem among women after they have given birth. It involves the weakening of the pelvic floor muscles and ligaments, which can no longer adequately support the bladder and other pelvic organs. These organs begin to sag downward, which can result in urinary incontinence.
The type of surgery the plaintiff had is not uncommon for the treatment of POP and incontinence. Transvaginal mesh, or surgical mesh, is typically made from synthetic materials or animal tissue. It is a medical implant that can provide additional support to the pelvic region, essentially performing the work of the pelvic floor muscles and ligaments. This surgical mesh can help reinforce the vaginal wall when it has become weakened.
However, some women who have received these implants designed and manufactured by a handful of defendants have reported severe health problems. Singleton claims that she has been forced to undergo revision surgery after experiencing "permanent bodily injury." She demands compensation for her "significant mental and physical pain and suffering… (and) impaired physical relations." She also contends that the defendants ought to be held liable for her economic losses such as medical services and lost income.
FDA safety communication
In seeking to establish the liability of the defendants, the plaintiff brings up the issue of the FDA safety communication that was issued on July 13, 2011. The safety communication was released to advise healthcare providers and patients of the potential risks associated with transvaginal mesh products. A previous safety communication, issued in October 2008, had advised medical providers that the risks associated with surgical mesh were seen only rarely in patients.
This updated safety communication dated from 2011 signaled an abrupt reversal. It stated that, "The FDA is issuing this update to inform you that serious complications associated with surgical mesh for transvaginal repair of POP are not rare… Furthermore, it is not clear that transvaginal POP repair with mesh is more effective than traditional non-mesh repair in all patients with POP and it may expose patients to greater risk."
Specifically, patients who have reported transvaginal mesh complications often note experiencing mesh erosion, mesh contraction, inflammation, fistula, infection, and the development of painful scar tissue. There have also been reports of organ perforation, blood loss, acute and chronic nerve damage, pudendal nerve damage, pelvic floor damage, recurrent prolapse of organs, and chronic pelvic pain. Additionally, some patients have suffered from urinary and fecal incontinence – the medical problems that the mesh product intended to correct.