Years of Talc Use Led to Deadly Lung Cancer, Plaintiff Alleges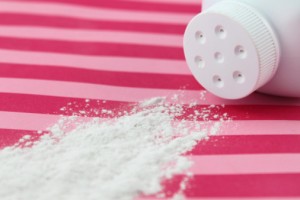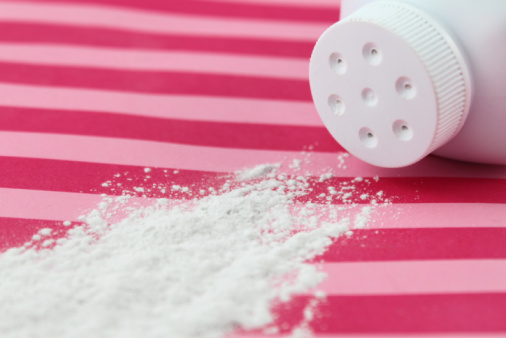 A plaintiff who was exposed to talcum powder containing asbestos as a child is alleging that exposure has now led to his diagnosis of a deadly cancer known as mesothelioma.
The plaintiff has further claimed in his complaint that the manufacturers of these products knowingly allowed asbestos into the formulation, despite the knowledge that asbestos can be hazardous to one's health.
Plaintiff exposed through mother's use
Stephen Schultz and his wife Kimberly filed their lawsuit in Delaware Superior Court on January 7. In their complaint, the couple states that Stephen was exposed to asbestos through his mother's daily use of a variety of talcum powder products. Exposure began around 1967 and continued throughout the 1980s.
Specific products cited included Cashmere Bouquet Talcum Powder from Colgate-Palmolive and Coty Airspun Face Powder. Schultz claims he was also exposed to asbestos in talc products manufactured by Cypress Amax Minerals Company, Pfizer, Inc., and Whittaker Clark & Daniels, Inc. All of these companies are listed as defendants on the complaint.
As a result of his exposure, Schultz now has been diagnosed with mesothelioma. This type of cancer affects the thin lining that covers most of the internal organs in the body, known as the mesothelium. It is most commonly seen in the lining of the lungs, but can also occur around the heart, in the abdomen and around the testicles.
Deadly effects of mesothelioma
Mesothelioma is very aggressive and the prognosis for people diagnosed with this illness is poor. Treatment typically focuses on removing as much of the cancer as possible and procedures to keep the patient comfortable as the cancer progresses. Surgery, chemotherapy and radiation may also be used in the treatment of mesothelioma.
The association between talc laced with asbestos and mesothelioma has become a growing concern. A 2014 article from the Center for Effective Government reported that researchers had discovered that a talcum powder product used by a woman that died of mesothelioma contained trace amounts of asbestos. The researchers were also able to simulate normal use of talcum powder to surmise that regular use of talc in small, sealed rooms like bathrooms could lead to significant asbestos exposure.
A 2015 article published on the Fair Warning website highlighted the manufacturing standards in talcum powder products, raising the question of whether companies could assure customers their products really were completely free of asbestos. Even when U.S. companies took extreme care in this area, there was no way of knowing for sure if products from other countries were subjected to the same standards.
The article also noted that Colgate-Palmolive has been named defendant in other talcum powder lawsuits involving their product Cashmere Bouquet.
Talcum powder litigation
Last year, a jury awarded an injured plaintiff $13 million after determining the plaintiff's mesothelioma was directly linked to her use of Cashmere Bouquet talcum powder. The plaintiff in this case, Judith Winkle, claims she used the product from 1961 to 1976, without knowledge the product could lead to any type of health risk. Forty years later she was diagnosed with mesothelioma and continues to fight her illness since her victory in court.
In addition to allegations linking talcum powder and mesothelioma, there has been concern that the use of these products in the genital area could lead to an increased risk of ovarian cancer. Women who were diagnosed with ovarian cancer after using talc products have also filed lawsuits against manufacturers, claiming the products are not as safe as the companies claim.