Risperdal Linked to Childhood Diabetes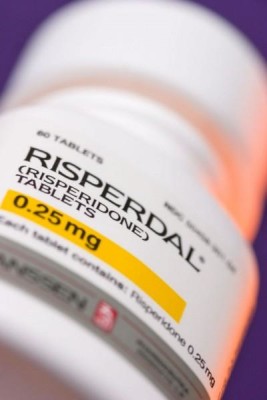 In the heat of debate over how antipsychotic prescriptions may impact the health of children, a new study solidifies the link between the medications and diabetes.
The medical journal JAMA Psychiatry released the report of the study late last month and the results indicate that children who take certain types of antipsychotics like Risperdal are significantly more likely to develop Type 2 diabetes.
The focus of the recent debate is on atypical, or second-generation, antipsychotics like Risperdal and Invega, which have risen in popularity in part because they do not have the same types of side effects that first-generation antipsychotics had.
Unfortunately, their functioning affects the patient's body chemistry and often leads to serious effects like male breast growth, involuntary muscle movements, high blood pressure, sexual dysfunction, and dizziness that could make driving dangerous.
Second-generation antipsychotics raise diabetes risk
In the latest study, the researchers, from Zucker Hillside Hospital in New York, reviewed a dozen earlier studies involving children who took antipsychotics. The studies cumulatively included over 185,000 youth patients. They found that the strongest effect was from the popular second-generation antipsychotics.
The meta-analysis (a technique of combining multiple separate studies) looked at children between the ages of two and 24 who took antipsychotics for at least three months. The average participant age was 14 and more than half of the participants (59.5%) were male.
Type 2 diabetes affected nearly .6% of the children who took any kind of antipsychotics. Compared to healthy kids who were not taking antipsychotics, this group was 2.58 times as likely to develop diabetes. They were also 2.09 times as likely to become diabetic than other children who had been diagnosed with a psychiatric disorder but who were not taking antipsychotics.
This was not the first study to link diabetes in children to antipsychotics. An earlier JAMA Psychiatry article, in 2013, found the risk of diabetes in children to be tripled by antipsychotics. That study include nearly 29,000 new users of antipsychotics who were participating in the Tennessee Medicaid program. They were between the ages of six and 24 years and none had diabetes before starting the medications.
Growing trend of antipsychotics in children
Antipsychotic use in children and young adults has skyrocketed in the past two decades. According to federal statistics, in 1996, less than 1% of children were taking an antipsychotic but just six years later, in 2002, almost 4% had an antipsychotic prescription. Most second-generation antipsychotics are only FDA-approved for children when treating schizophrenia and bipolar mania or, in children over the age of 5, treating the irritability related to autism and Tourette's syndrome.
But off-label use is common and more than 30% of children taking the drugs take it to control ADHD (the number is much higher – 50% – when looking only at Medicaid participants.
The rapid rise in antipsychotics in children has been credited to the availability of second generation drugs and the initial belief that they are safer than first generation drugs. But the metabolic effect of second generation drugs on neurotransmitters have now been linked with serious effects.
Both independent researchers and federal authorities have indicated that caution should be taken when prescribing these drugs to youths.