Woman Claims Mirena IUD Caused Idiopathic Intracranial Hypertension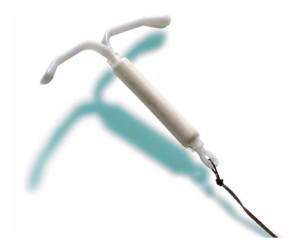 A North Carolina woman has filed a Mirena lawsuit against Bayer, claiming the contraceptive device caused her to develop pseudotumor cerebri — also known as idiopathic intracranial hypertension.
The case joins a growing number of others brought by women who claim the birth control device caused them to suffer from this condition.
PTC/HI is a condition that occurs when a person suffers from elevated spinal fluid pressure in the brain. This disorder can lead to a gradual loss of vision over time, which can be permanent in nature.
Lawsuit cites Mirena brain injury
Plaintiff Jacqueline Rojanatavorn in currently 29 years old and had the Mirena IUD inserted into her body nine years ago, in February 2007. The IUD insertion was completed without complication, but approximately one year later, around February 2008, she began to suffer from migraines and blurred vision, with occipital and posterior neck pain.
In January 2009, Rojanatavorn was treated for multiple vision issues, including spotting and blurred vision and was consequently diagnosed with bilateral papilledema — the swelling of the optic nerves. She had her Mirena device removed by her healthcare provider in April 2009, according to the manufacturer's instructions, without issue.
The plaintiff underwent an MRI in January 2010 to see if she was suffering from intracranial abnormalities. A couple weeks after the MRI, she underwent a diagnostic lumbar puncture and was subsequently diagnosed with IIH/PTC.
Plaintiff sues Bayer on 9 counts
Rojanatavorn's lawsuit claims she has been permanently injured by the Mirena device and has incurred and will continue to incur medical expenses, pain and suffering and lost wages, and alleges that she is at an increased risk of future harm because of the IUD.
Her lawsuit includes nine counts against Bayer, including:
Design Defect
Negligent Misrepresentation
Strict Liability
Negligence
Fraud by Suppression and Concealment
Breach of Implied Warranty
Failure to Warn
Fraudulent Misrepresentation
Breach of Express Warranty
About treatments for PTC/HI
People who are overweight — especially those who have recently gained weight — and those taking antibiotic tetracycline, steroids and vitamin A are most susceptible to this condition. However, some people may be predisposed to it, as a result of being born with a narrowed vein that drains blood from the brain.
Those suffering from PTC/HI may experience a number of symptoms, including dull headaches that become constant over time and temporary episodes of blurred vision or blindness.
Several treatment options are available, including taking medication to lower the amount of spinal fluid pressure or multiple lumbar punctures to lower the pressure to a safe and manageable level. In some cases, weight loss can cure the condition. Some patients also find relief by having the sheath surrounding the optic nerve surgically opened with small holds and in the most severe instances, a tube can be surgically implanted to drain the spinal fluid from the brain.