Wrongful Death Lawsuit Filed Against Talcum Powder Manufacturer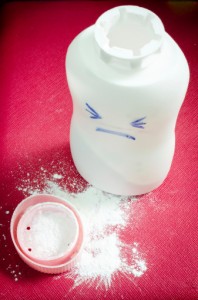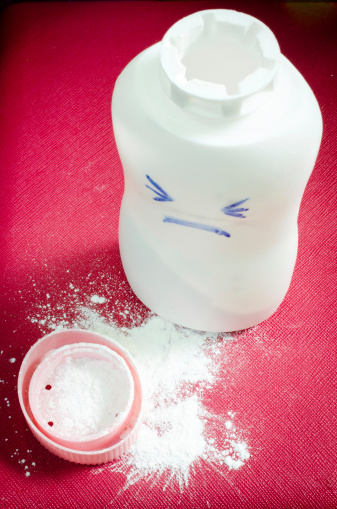 A wrongful death lawsuit has been filed in U.S. District Court for the Eastern District of Pennsylvania by the administrator of the estate of a 58-year-old woman who died in 2014 from ovarian cancer. The complaint alleges that the deceased's daily use of talc-based powder for feminine hygiene purposes caused her to develop what is a most stubborn, aggressive and often fatal form of the disease. It is argued that Johnson & Johnson (J & J) failed to warn consumers of risks known to the manufacturer for decades and engaged in misleading and fraudulent marketing of its products to an unsuspecting public.
Facts underlying talcum powder lawsuit
In one of the most recent in an onslaught of talc-related lawsuits initiated across the country, the administrator of the estate of Maureen Broderick Milliken filed suit against powder manufacturers J & J and Imerys Talc America, in which several allegations of negligence are lodged. According to the June 9 complaint, Ms. Milliken used Johnson's Baby Powder for perineal hygiene on a daily basis for the bulk of her life.
The lawsuit further states that during the time period at issue, J & J engaged in deceptive and misleading marketing which touted the benefits of their product and its ability to absorb unwanted wetness, reduce skin friction and chafing and bring comfort and freshness to users. This was done, it is argued, despite several decades of research studies and knowledge on the part of manufacturers and others that talc could boost the risk of ovarian cancer when used in this particular manner. Warnings were never placed on talc product packaging, and no marketing changes were ever made.
Talc basics
Talcum powder is a product derived from the mineral called talc, which is itself composed mainly of magnesium, oxygen and silicon. When turned into a powder, talc is known for its drying qualities and its ability to prevent rashes of the skin. A large number of cosmetic products use talcum powder, though items used for feminine hygiene reasons have raised the greatest alarm among safety watchdogs. This is because multiple research studies have made a connection between their use and the eventual development of ovarian cancer, as talc migrates toward the ovaries, uterus and Fallopian tubes.
Key research studies fail to prompt additional baby powder warnings
A series of research studies have produced noteworthy connections between the use of talcum powders by women and ovarian cancer diagnoses. In 1971, a study of these risks revealed that a shocking 75% of ovarian tumors had talc within them. A study published in 2013 found that women who used talc for perineal hygiene experienced a 20-30% rise in the risk of ovarian cancer as contrasted to women who did not use talc in this way.
Despite these and other studies, talcum powder manufacturers as well as the U.S. Food and Drug Administration have failed or refused to issue heightened warnings. No changes to labels or advertising have been mandated, and no adjustments appear to be on the horizon. As a result of this inaction and the continued marketing of talcum powder products as safe, healthy and clean options for consumers, safety advocates are working to increase public awareness of the dangers.
Talc controversy and litigation continue to gain steam
Talcum powder cancer lawsuits similar to that filed by the estate of Ms. Milliken have been making their way into the courts for a number of years. In 2013, the first significant talcum powder case reached the trial stage in South Dakota, with the plaintiff ultimately prevailing against J & J. That trial produced testimony from a Harvard University expert who stated a belief that no less than 10,000 ovarian cancer cases were likely attributable to talc exposure. With additional cases being filed as public understanding of the connection expands, the potential for the creation of a multidistrict litigation (MDL) process to consolidate similar complaints will only grow.