Talc Risks More Serious Than Thought, Lawsuit Alleges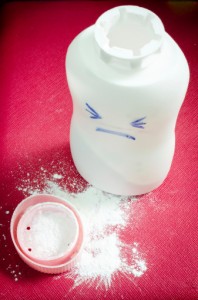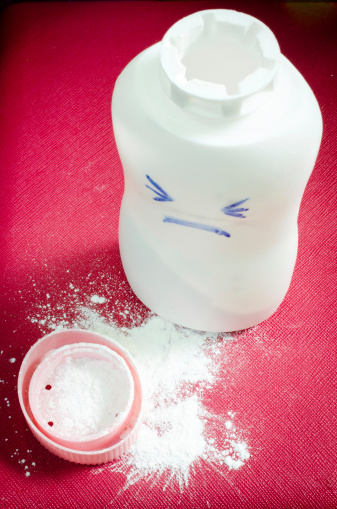 A recently filed lawsuit is alleging that the dangers of talcum powder are far more serious than most consumers realize and that the makers of talc-based personal products intentionally withheld knowledge of the risk of cancer posed to women using them and marketed them in such a way as to promote the most hazardous type of exposure. The plaintiff in the case was diagnosed with ovarian cancer after many years of using talcum powder for feminine hygiene purposes and is seeking substantial compensation as a result.
Plaintiff claims talcum powder responsible for cancer diagnosis
The plaintiff in the case was diagnosed with stage 3 ovarian cancer in May of 2011, when she was 47 years of age. For almost her entire life up until that point, she had used talcum powder products for feminine hygiene purposes, in the same manner instructed by the manufacturers of those powders. Since the time of her diagnosis, the plaintiff has undergone multiple surgeries and several rounds of chemotherapy which have taken a severe toll on her health, her marriage and her overall quality of life.
Though her cancer is currently classified as being in remission, the plaintiff's doctors have indicated that her variation of the disease has a roughly 80% rate of recurrence and a 50% chance of patient survival. It is expected that the cancer will return at some point in time, the only question is when. The illness and the treatments utilized to combat it have left the plaintiff with numerous ailments and disabilities, including:
Osteoarthritis
Tremors
Memory loss
Neuropathy
She is unable to drive a car or even leave the house unaccompanied. All of these injuries are attributable, she alleges, to her long-term use of talcum powder.
Numerous allegations against Johnson & Johnson
The complaint includes a series of allegations against the makers of the products used by the plaintiff over the course of several decades, including:
Failure to warn of known risks
Negligent design, development, testing, labeling and marketing
Breach of express and implied warranties
Civil conspiracy
Negligent misrepresentation
In support of her contentions, the plaintiff emphasizes voluminous research studies conducted over many years which demonstrate a strong connection between talc use and cases of ovarian cancer. One such study suggested that the use of talc-containing products in the genital area was responsible for nearly 10% of all ovarian cancer diagnoses in the U.S. The plaintiff also argues that Johnson & Johnson was long aware of the hazards of talcum powder to women, but continued to aggressively market its products for the precise application which placed them at greatest risk.
Talcum powder lawsuits find early success
As awareness of the connections between long-term talcum powder use and ovarian cancer continues to grow, more and more women are turning to the courts as a means to secure compensation and accountability. Recent months have seen multimillion dollar verdicts rendered in talcum powder cases, with two plaintiffs being awarded $72 million and $55 million, respectively. As the pace of talc lawsuits increases, it remains to be seen whether or not multidistrict litigation will be established to consolidate similar claims, provide consistency of pretrial rulings and possibly facilitate global settlement discussions.