North Carolina Woman's Lawsuit Added to Mirena IUD MDL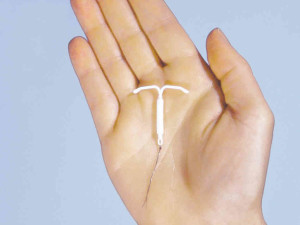 In mid September, a North Carolina woman's lawsuit became the latest claim added to those in multidistrict legislation (MDL) alleging that Bayer Healthcare's Mirena IUD caused pseudotumor cerebri (PTC).
Like others in the MDL, the Mirena IUD lawsuit, brought by Tabitha Lee, charges the drug maker with product liability for failing to include warnings of the potential for PTC associated with the IUD.
PTC can cause fluid to build up in the skull, placing pressure on the brain and optic nerve. The optic nerve can be permanently damaged, and symptoms include blurred vision, severe headaches, dizziness, ringing of the ears (tinnitus), and depression.
While surgery can remove the fluid, the damage to the optic nerve may be irreversible.
Mirena implanted in 2007
Ms. Lee's suit indicates that she suffered from all the above symptoms after receiving a Mirena IUD implant in 2007. In 2014, two years after the device was taken out, she was diagnosed with PTC. The implant is a long-term birth control device.
Her suit further alleges that Bayer Healthcare's warning label for Mirena was misleading, inadequate, and false, since it did not disclose the risk posed by hormones the IUD released into women's bodies. The hormones cause PTC.
It further states that the plaintiff would have picked another birth control method had the drug manufacturer's warnings made the risks and possible side effects clear. There were a number of safer and equally effective birth control devices then on the market, according to the complaint.
Mirena MDL established in April 2017
The filing joins over 200 claims in the MDL, which was established last April by the U.S. Judicial Panel on Multidistrict Litigation (JPML) in the Southern District of New York under U.S. District Judge Paul A. Englemayer.
The MDL was established because questions of fact and law in Mirena cases are broadly similar in the Federal court system. When such similarities exist, MDLs are often formed to consolidate pretrial proceedings and discovery under one centralized court.
Another MDL was previously formed in June of 2013 for cases involving allegations about dangerous Mirena IUD side effects. Approximately 1800 cases have been consolidated in MDL 2434, with plaintiffs alleging the device is probe to migration within the body causing perforation of the uterus and other organs. Surgery to remove the migrated IUD may impair the patient's ability to become pregnant in the future. Plaintiffs claim that the Mirena warning label did not indicate these risks. They further claim that Bayer was aware of the dangers and willfully misled the public through false marketing of the contraceptive.
Additional Mirena IUD litigation resources:
United States Judicial Panel on Multidistrict Litigation, IN RE: MIRENA IUS LEVONORGESTREL-RELATED PRODUCTS LIABILITY LITIGATION (NO. II), Transfer Order, http://www.jpml.uscourts.gov/sites/jpml/files/MDL-2767-Initial_Transfer-03-17.pdf
U.S. District Court, In re: Mirena IUD Products Liability Litigation, http://www.nysd.uscourts.gov/mdl/13MD02434
"Judge Rules Against Some 1,300 Lawsuits Over Bayer's Mirena IUD." Fox News. July 29, 2016, http://www.foxnews.com/health/2016/07/29/judge-rules-against-some-1300-lawsuits-over-bayers-mirena-iud.html