Plaintiff Alleges Mirena Birth Control Caused Severe Neurological Complications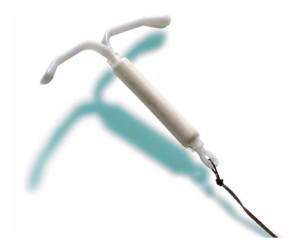 Another product liability lawsuit was joined to the multidistrict litigation (MDL) that is proceeding in the U.S. District Court for the Southern District of New York. On May 2, 2018, Ericka Jones-George filed a complaint that alleges she developed severe complications after her doctor implanted the Mirena intrauterine device (IUD) in her. She further alleges that the manufacturer, Bayer, failed to give her and her doctor adequate warnings about the potential side effects. Had she known Mirena could have caused the complications she was diagnosed with, Jones-George contends she never would have consented to use it, as there are safer alternatives available.
Neurological complications linked to Mirena IUD
According to her lawsuit, Jones-George received the Mirena IUD in October 2008. Afterward, she began suffering from vision loss, eye pressure, tinnitus (ringing in the ears), blurry vision, and excruciating headaches. Jones-George was subsequently diagnosed with pseudotumor cerebri (PTC), a brain condition also known as idiopathic intracranial hypertension (IIH).
The lawsuit claims that Mirena caused the plaintiff's PTC, which was officially diagnosed in May 2015. (The plaintiff had the Mirena IUD removed in May 2009.) PTC mimics the symptoms of a brain tumor, despite the absence of an abnormal mass. Instead, it develops when there is increased pressure within the skull, often caused by the atypical buildup of cerebrospinal fluid. Cerebrospinal fluid is normally found surrounding the spinal cord and brain. It serves as a cushion to protect these delicate structures from injuries. But too much cerebrospinal fluid can cause the symptoms that the plaintiff listed in her complaint.
About the Mirena IUD
Mirena is a small, flexible, T-shaped piece of plastic that doctors can insert into the uterus. There, it slowly releases medications for up to five years. Its purpose is to prevent unintentional pregnancy. IUDs like Mirena have become more popular in the U.S. in recent years, due in part to their convenience and long-lasting effects. Additionally, many women rushed to get IUDs when they became concerned that their healthcare coverage would no longer include birth control due to the political climate.
But there are other IUDs available besides Mirena, including the copper IUD. It uses no medications at all, relying instead on the natural properties of copper to inhibit the actions of sperm. Jones-George's lawsuit specifically mentions the 10-year copper IUD as a safer alternative, saying that she would have chosen it or a different birth control method if she had known about the risks of PTC/IIH.
A look at the Mirena IUD MDL
Jones-George's lawsuit is one of more than 200 similar Mirena IUD lawsuits that are currently pending in the multidistrict litigation. The MDL centralizes lawsuits filed against Bayer that claim damages from the Mirena IUD. It was established in April 2017 by the U.S. Judicial Panel on Multidistrict Litigation (JPML) for the purposes of streamlining litigation, preventing duplicative discovery, and preventing contradictory rulings across multiple jurisdictions. Pre-trial coordinated discovery is being presided over by U.S. District Judge Paul A. Englemayer. It's expected that more lawsuits will continue to be added to this MDL as awareness grows regarding the alleged complications of Mirena.
Additional Resources:
Mayo Clinic, Pseudotumor cerebri, https://www.mayoclinic.org/diseases-conditions/pseudotumor-cerebri/symptoms-causes/syc-20354031
National Eye Institute, Idiopathic Intracranial Hypertension, https://nei.nih.gov/health/iih/intracranial