New Mirena IUD Lawsuit Alleges Permanent Injuries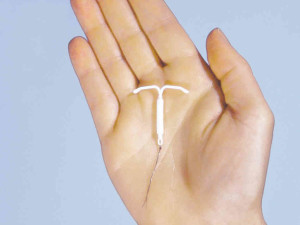 A suit was recently filed in the U.S. District Court for the Southern District of New York claiming that the side effects of the Mirena intrauterine device (IUD) caused pseudotumor cerebri (PTC) and ultimately resulted in permanent injuries to the plaintiff. The defendant is Bayer Healthcare.
The lawsuit claims that Bayer intentionally refrained from warning patients about dangerous Mirena side effects, "… to mislead and defraud healthcare providers, patients, the FDA, and the public regarding Mirena's systemic effects and hormonal side effects."
Mirena IUD Lawsuit Joins the MDL
The suit, brought by Jessica Grabill of Washington, is the latest in a line of claims alleging product liability and failure to warn of health risks that could result from being implanted with the Mirena IUD, which is prescribed for birth control. It joins roughly 570 other Mirena IUD lawsuits in a federal multidistrict litigation (MDL), which is consolidated U.S. District Judge Paul A. Englemayer in the Southern District of New York.
Grabill received the Mirena IUD in March 2008. In January 2011, she was told she had pseudotumor cerebri (PTC), which causes fluid to build up and exert pressure on the brain and optic nerve. As a result of the pressure, patients can experience vision issues, severe headaches, and other potential complications. PTC is also known as idiopathic intracranial hypertension, IIH.
The lawsuit alleges that, "Despite a wide body of information available to Defendants regarding the connection between levonorgestrel and PTC/IIH, Mirena®'s label is devoid of any warning regarding PTC or IIH."
The Mirena IUD is a device, shaped like a T, that is implanted into a woman's uterus. It releases levonorgestrel, a progestin.
The suit also alleges that the "exercise of ordinary care" on the part of the IUD's manufacturer would have found out that Mirena caused PTC and its associated complications.
According to the complaint, "Defendants have a history of overstating the efficacy of Mirena® while understating the potential safety concerns."
Mirena litigation pushes forward
MDLs occur when it is foreseen that a number of cases contain similar questions of fact and law, and are intended to make proceedings convenient for both defendants and plaintiffs.
It is likely that the MDL judge will set a schedule for early bellwether trials. These help all parties assess how juries will respond to testimony and evidence likely to be similar throughout all cases.
The parties may reach a settlement agreement based on the bellwethers. If they do not, each separate case may be remanded back to the relevant U.S. District Courts across the country for trial.
Additional Resources:
Etminan, Mahyar, et al. "Risk of intracranial hypertension with intrauterine levonorgestrel." Ther Adv Drug Saf. 2015 Jun; 6(3): 110–113. https://www.ncbi.nlm.nih.gov/pmc/articles/PMC4519742/
United States District Court, Southern District of New York. In Re: Mirena IUS Levonorgestrel-Related Products Liability Litigation (No. II), Jessica Grabel, Plaintiff, vs. Bayer Healthcare Pharmaceuticals, Inc., Bayer Pharma Ag, and Bayer Oy. https://jc6kx1c9izw3wansr3nmip8k-wpengine.netdna-ssl.com/wp-content/uploads/2018-6-15-mirena-grabill-complaint.pdf